English
Kemenag RI and Saudi Arabia to Discuss Hajj 2023
Rabu, 10 Agustus 2022 - 04:00 |
21.42k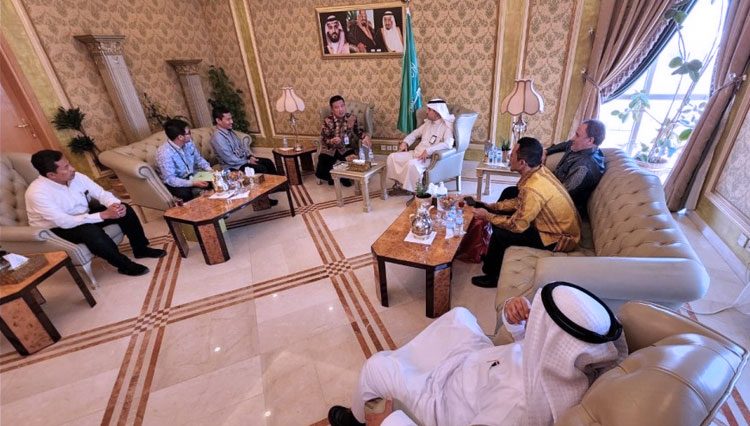 TIMESINDONESIA, JAKARTA – The Ministry of Hajj and Umra of Saudi Arabia planned to discuss about the hajj 2023 preparation with the Ministry of Religious Affair of Indonesia or Kemenag RI in the meantime. They stated the idea during a meeting at PPIH office in Saudi Arabia on Sunday (7/8/2022).
"We have started to prepare everything we need for hajj season next year. The Ministry of Hajj and Umra along with the Ministry of Religious Affair will arrange a meeting in a short time to prepare Hajj season 1444 H," The Minister of Hajj and Umra Al-Bijawi said.
Advertisement
During the occasion, Al-Bijawi also explained to Nasrullah, the representative of Ministry of Religious Affair of Indonesia or kemenag RI several destination that could be listed on the pilgrims itinerary list especially in Medina if they wanted to.
As one of the sacred city where people around the world gathered to do some routines for hajj median also has lots of historical destination to go. The hgovernment of Saudi Arabia even has made some list of destination the pilgrims could visit during their leisure time.
"There were around 44 historical destinations listed by the local government of Saudi Arabia and surely there are still more," Nasrullah said.
Nasrullah from Kemenag RI expalined that in the future, all those destinations will be packed in to one educational tourism. It was all to show and list the history of all muslims leaders from all over the world who have visited those site in Saudi Arabia as well to ease the pilgrims to learn the history. (*)
**) Ikuti berita terbaru TIMES Indonesia di Google News klik link ini dan jangan lupa di follow.
---
---
---
Konten promosi pada widget ini bukan konten yang diproduksi oleh redaksi TIMES Indonesia. Tidak ada aktivitas jurnalistik dalam pembuatan konten ini.