English
Tips to Select Kaolin Clay Supplier Indonesia
Selasa, 04 Oktober 2022 - 19:23 |
22.92k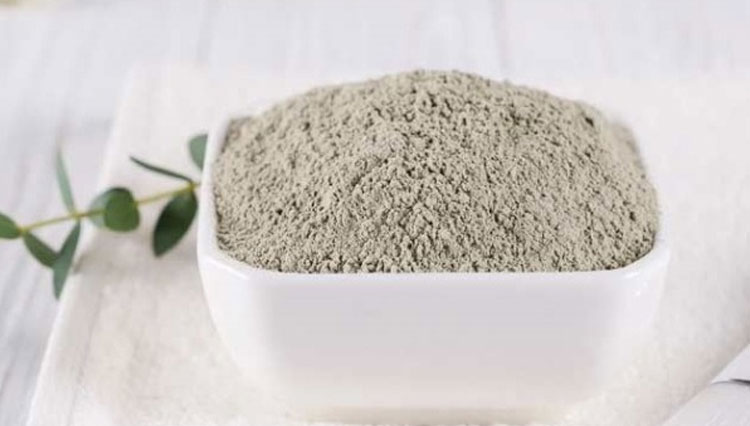 TIMESINDONESIA, JAKARTA – Kaolin clay is a soft, earthy, generally white mineral that is tinted pink-orange-red by iron oxide. It can be found in various places of the world. One of the countries that supply this material in Indonesia. There is some kaolin clay supplier Indonesia that provide some ranges of this product.
Most supplier transports commercial kaolin as a dry powder with naturally fine particles. So that it can ease to transport everywhere. However, selecting a suitable kaolin clay supplier Indonesia can be a slight bit difficult. To get more information on this, the following article will help to bring the overview.
Advertisement
About Kaolin Clay
Kaolin clay is a form of clay that is mostly composed of kaolinite, a mineral found all over the world. It's also known as white clay or China clay. It is a hydrated silicate aluminum crystalline substance formed over millions of years by the hydrothermal degradation of granite minerals. Kaolin was named after the Kao-ling Hill in China, where this clay was mined for hundreds of years.
Kaolinite is now mined in a variety of areas across the world, including regions of China, the United States, Pakistan, and others. It is particularly prevalent in soils created by the weathering of rocks in hot, humid conditions, such as rainforests. This clay is soft, generally white or pink, and composed of small mineral crystals such as silica, quartz, and feldspar.
It is refractory and, after calcination, remains white. Furthermore, it is easily distributed in water and the well is a poor conductor of electricity and heat. It also has high brightness and is non-abrasive.
The Benefits of Kaolin Clay
There are several benefits of kaolin clay in certain industries. Most kaolin clay in Indonesia can benefit to produce further products. For those who feel curious about the benefits of kaolin clay supplier Indonesia, see the following points.
Kaolin Clay for Pottery
Kaolin is a clay that is comparable to porcelain clay and may be used to produce ceramics. Kaolin's high melting temperature and white characteristics make it ideal for the production of white pottery, artisan ceramics, and refractory materials. That is why some kaolin clay supplier Indonesia product this material for the pottery industry around the country or overseas.
Papermaking with Kaolin Clay
In papermaking, kaolin clay powder is utilized to provide adequate coverage and coating gloss. It may significantly increase the whiteness and smoothness of the paper. Furthermore, kaolin clay has great overall quality as well. Therefore, many paper industries require this kaolin clay to support their production. Especially the one supplied by kaolin clay supplier Indonesia. Which mostly contain high quality.
Kaolin Clay for Painting Industries
White kaolin clay is used in the production of paints and coatings. It is critical for increasing the brightness of pigments and managing texture dispersion. In the paint business, kaolin is one of the most important fillers. The industrial Kaolin has a considerable impact on the quality and performance of the paint while also lowering the cost of formulation. It also offers various additional advantages, such as enhanced film formation, quick collapse prevention, increased weather resistance, and, as a result, a lower rate of moisture flow.
It also imparts a high shine. Similarly, Kaolin is an essential component of the coatings industry. Kaolin improves opacity and hue strength in architectural coatings, as well as stain and scrub resistance, pigment suspension, sheen control, and holdout. As a result, it is a cost-effective and outstanding extender that aids in lowering the manufacturing costs of architectural paints and coatings.
Selecting Kaolin Clay Supplier Indonesia
To get a suitable kaolin clay supplier Indonesia, there are several points to notice. So that it can bring the best supplier as expected. Some of the consideration before deciding on a preferred supplier is as follow.
Checking the Portfolio
The first consideration that needs to make when selecting a kaolin clay supplier Indonesia is the portfolio. A good company will have a good portfolio too. Therefore, it is one piece of information to access to decide whether the company is worth selecting or not.
Good Product Quality
Another consideration is the product quality. You may have several selections of the supplier in the country. But each supplier might give a different result quality. Make sure to get information about the composition and processing technology. So that you can get an overview of the quality of the produce kaolin clay.
Provide Excellent After Service
The company must provide a satisfying after-service. Since it will be the only way to support you after purchase. Therefore, check whether the company has suitable support for after-service or not. Furthermore, make sure that the service support team is easily accessible or in contact.
Competitive Price
Checking on the offered price is also necessary. It will be good to get a good product but with less price. Therefore, get the quotation first before deciding whether the supplier is a suitable kaolin clay supplier Indonesia or not.
PT Yudian Kawan Mineral, Best Kaolin Clay Supplier Indonesia
One of the recommended kaolin clay supplier Indonesia is PT Yudian Kawan Mineral. The company is also famous as PT Yukami. This company is one of the top Kaolin suppliers. It provides the finest technological processing to clients to manufacture stable and high-quality kaolin. These are since PT Yukami provided the following strengths.
Experience
The company has been producing pure slurry kaolin for the past three decades utilizing a chemical-free washing method and hydro cyclone technology. This process can ensure the manufacture of uncontaminated kaolin.
Long-Term Collaboration
The company is also dedicated to long-term collaboration, ensuring the long-term fulfillment of manufacturing demands. PT Yukami always delivers a competent service since the company has decades of expertise.
After-Sales Support
PT Yukami is also available 8 hours a day, 5 days a week to support and assure the best possible services. The company offers mutually beneficial issue solutions and makes certain that each customer receives competent after-sales care.
With the information about kaolin clay supplier Indonesia above, now getting a suitable supplier can be easier. Trust only PT Yukami as the best supplier for kaolin clay in this country. Not only guarantee good quality of product, but also good professional management in all aspects.
**) Ikuti berita terbaru TIMES Indonesia di Google News klik link ini dan jangan lupa di follow.
---
---
---