English
President Jokowi Upon Indonesia Soccer Tragedy: the Management Needs to be Evaluated
Rabu, 05 Oktober 2022 - 17:53 |
9.60k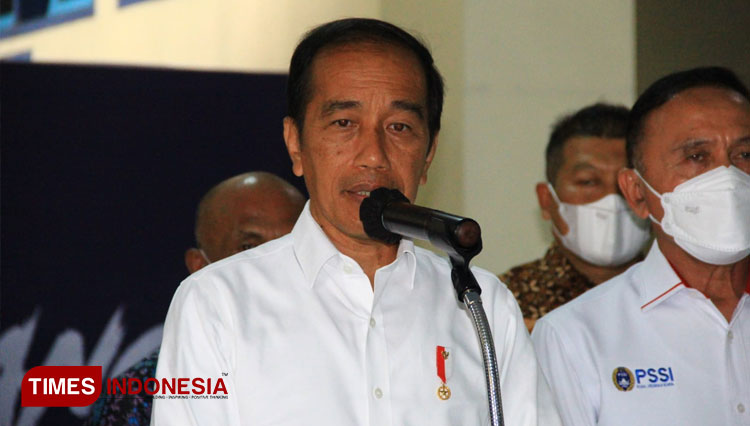 TIMESINDONESIA, MALANG – Joko Widodo or also known as Jokowi the President of Indonesia visits the crime scene where the soccer tragedy happened. On his visit Wednesday (5/10/2022) he orders the Minister of Public Works and Housing to reevaluate the proper condition of the stadium.
"I have asked the Minister of Public Works to examine all the facilities of the building either those which used for League 1, League 2, or League 3," Jokowi said.
Advertisement
He also emphasized that Kanjuruhan Stadium will be totally renovated due to the tragedy. For your information, the local government of Malang has released the number of victims during the accident. There are around 131 people died and hundreds other injured for it.
"The door, the gate, the benches, fence, and everything (will be fixed) for the sake of the audience safety," the president mumbled.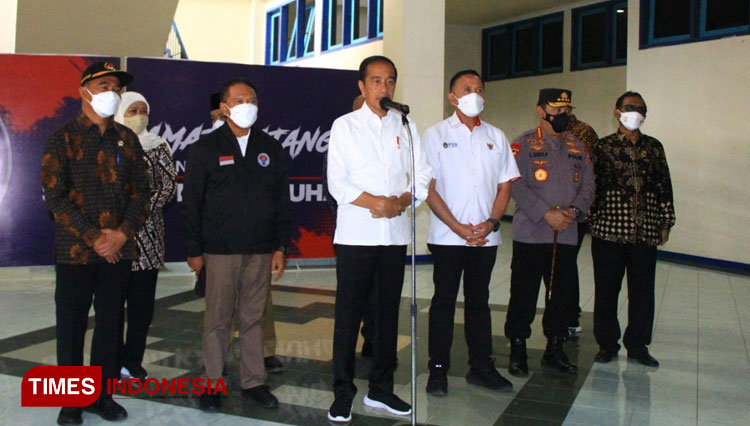 In addition, Jokowi also revealed that he had order and create a special team to investigate what was really happened on that day. "We have had a special team. They have started to work, and we just need to wait for their report," he added.
As per se, Jokowi has contacted the management of FIFA regardless to the situation. This includes the right management on handling and organizing any football competition in the country.
"The President of FIFA has stated that he will help to fix the management. We need to evaluate all the managements both timing, safety, and everything," the president told during his visit in Kanjuruhan Stadium.
With this being said, as the President of this country Jokowi or Joko Widodo expects that this will be a good solution towards the soccer tragedy. Besides visiting the Kanjuruhan Stadium Jokowi also visits some of the victims at RSSA, a local public hospital in Malang. (*)
**) Ikuti berita terbaru TIMES Indonesia di Google News klik link ini dan jangan lupa di follow.
---
---
---
Konten promosi pada widget ini bukan konten yang diproduksi oleh redaksi TIMES Indonesia. Tidak ada aktivitas jurnalistik dalam pembuatan konten ini.