English
Get an Ultimate Taste of Baso Aci of Moika Food
Sabtu, 15 Oktober 2022 - 01:11 |
25.27k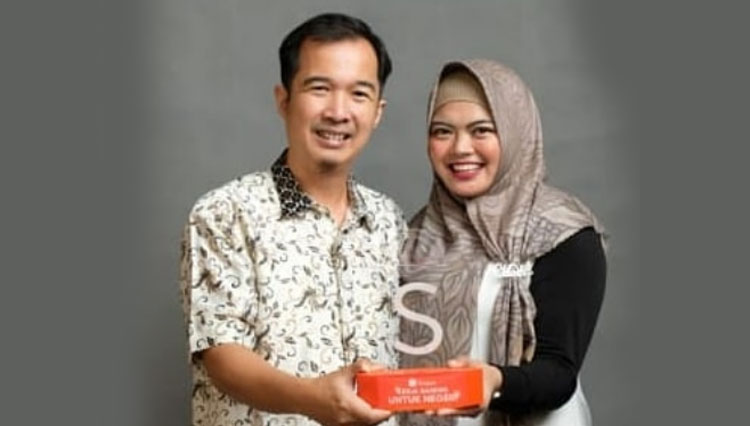 TIMESINDONESIA, BANDUNG – Moika Food, a local MSMe in Cimahi, Bandung has begun their marketing through the online marketplace. This small company produces the local traditional products in modern way like baso aci in some variants and tastes.
This home industry even has joined a local marketplace to introduce their products. They highlight their products with modern packaging and new taste that been fitted to the need of people lately. Their way of offering their products though marketplace has raised the demand of the baso aci.
Advertisement
"Baso aci is a snack made of tapioca flour originally came from Bandung. Our vision is to bring this snack into the regional market and worldwide," Aji Satriya, one of the managers of Moika Food.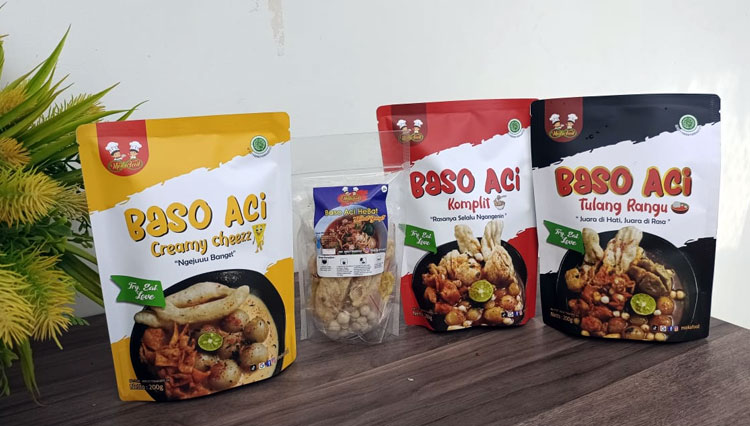 The home industry which was established in 2018 was a family business run by Sugiharti, Aji's wife. Back then Sugiharti was working in a local private company, but then she decided to that it's her time to draw back from her office and started a new life with her own business.
After resigning from her work, Sugiharti started to create her own business. She was wandering and trying to figure the perfect product for her business. And finally, she decided her choice to baso aci and cireng. Both use tapioca flour for the main ingredients.
"These products got a warm welcome and nice enthusiasm from the local community," Aji spoke on her behalf remembering the first time they launch their products.
In 2019, the demand for baso aci and cireng raised. "In July 2019 I saw her becoming more and more busier than she used to. And then I decided to step in and helped her and resigning from my work," Aji added.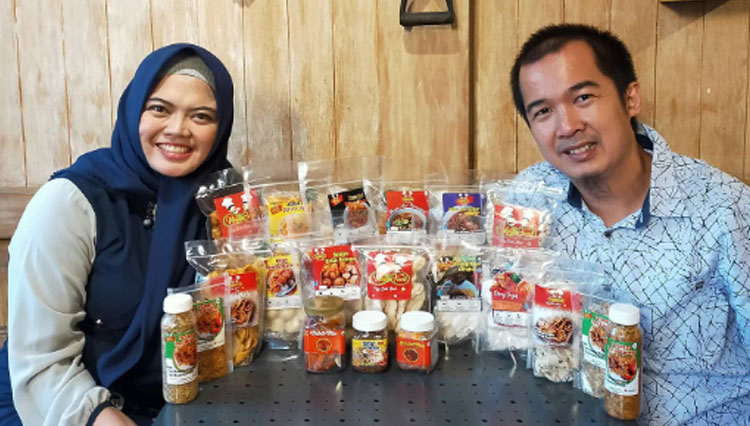 In particular, Aji deal with the online marketing either in social media or marketplace. Though he also takes an offline order but during the pandemic the online order goes beyond their expectation. They even decided to recruit more employee to help them receive some order.
Beginning in 2000 to 2021 Aji and her wife employed around 7 people to help them. Some help them for production, some in online marketing, and some in packing. However, in the middle of 2021 their business degrading with the lower demand coming from the customers.
"But it doesn't affect our vision. Beside the online marketing we started to join the local exhibition to introduce our products either those for made for free or those with tickets," Aji explained.
Aji and his wife keep joining some exhibition, thy even followed those exhibitions opened in neighborhood cities. This way of marketing helps them push the number of demands to at least normal.
As for now, the greatest number of demands for their baso aci were coming from online order though several marketplaces especially Shopee. In addition, they even had their coupleprenenur award and was invited to a gala dinner to share some of their story.
"We could sell around 1000 items of baso aci in variants taste in a month for now. Meanwhile during the pandemic, the demand was way more than we have now," Aji, one of the manager as well the owner of Moika Food ended. (*)
**) Ikuti berita terbaru TIMES Indonesia di Google News klik link ini dan jangan lupa di follow.
---
---
---