English
U.S. Jewish Rabbi on R20: Social Media as a Tool to Spread Radical Understanding
Kamis, 03 November 2022 - 17:50 |
17.76k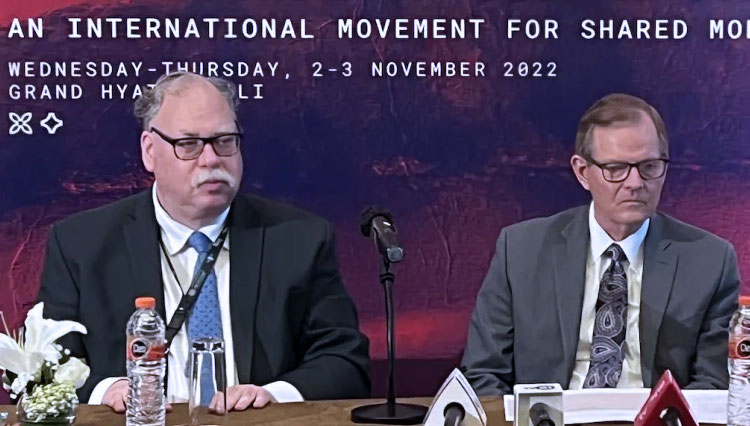 TIMESINDONESIA, JAKARTA – A Jewish Rabbi and also Professor Seton Hall University in the United States, Rabi Alan Brill, said radical ideas are increasingly spreading due to the use of social media. Alan Brill said that historically, radical understanding that has existed for a long time has developed in the R20 Forum series of the G20 Indonesia summit.
"From social media, there are some people who are actually not qualified or less capable, not smart, but they use the media to spread radical understanding," said Alan in a press conference in Nusa Dua, Badung, Bali, Thursday (3/11/2022).
Alan Brill said that the spread of radical ideas on social media has resulted in many people adopting these thoughts and supporting extremist thinking.
He assessed that the rapid spread that led to an increase in the emergence of extremism groups was due to the influence of social media.
"So, in my opinion, there are factors behind the emergence or development of extremism, especially in urban areas," He added.
Alan Brill explains that before the 21st century, religious dialogues were filled with narratives about modern tolerance and reconciliation.
"Unfortunately, in the 21st century, extremists from the past, texts from books that have extremist nuances, suddenly return to the surface. All of a sudden people strated practicing that again," He said.
Therefore, through the R20 Forum, Alan hopes that religious leaders can build harmonious interfaith relations, both through dialogue in large forums and dialogue with interfaith groups.
The G20 or R20 Religious Forum was held by the Pengurus Besar Nahdlatul Ulama (PBNU) together with the Muslim World League (MWL) in Nusa Dua, Bali, from Wednesday (2/11) to Thursday.
Total of 338 participants from 32 countries were confirmed to attend the R20 event, of which 124 were from board abroad. Thee forum featured 45 speakers from five continents.(*)
**) Ikuti berita terbaru TIMES Indonesia di Google News klik link ini dan jangan lupa di follow.
---
---
---