English
R20 Forum Gives Minority Space to Solve World Problems
Kamis, 03 November 2022 - 19:14 |
14.96k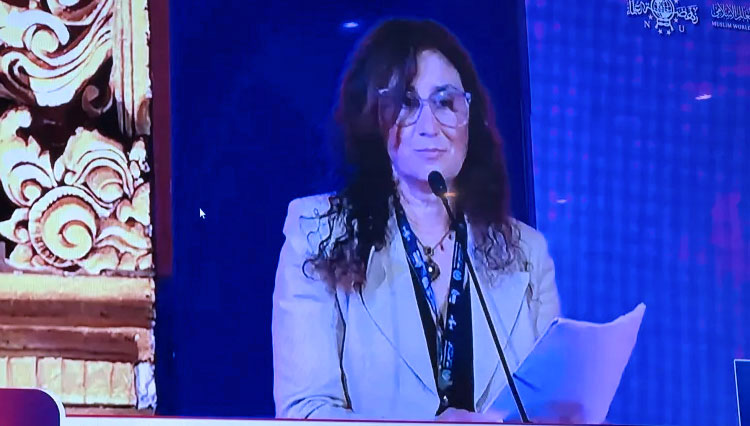 TIMESINDONESIA, JAKARTA – The Jewish priest or rabbi, Silvina Chemen appreciates the R20 Forum (G20 Religion Forum) which provides space for minority groups. Silvina Chemen said that the R20 Forum provides a space for people who need to be heard to unite and become stronger, and provide answers to various difficulties currently being faced by the world.
"As you can see, I am a female rabbi, a minority in the male-dominated rabbinical world, someone who lives in Argentina, which is not the strongest country in the world. So, I want to thank you for giving us some space," Silvina said in the Plenary Session 4 of the G20 Religion Forum (R20) in Nusa Dua, Badung, Bali, Thursday (3/11/2022).
In this R20 forum, Silvina conveyed that all parties would again explore the teachings of their ancestors and teachings regarding their respective beliefs. Especially, iin an effort to find some conclusisons which highlight peace and justice, build bonds of solidarity, and strengthen the expectation towards the humanity.
"I understand that religion can contribute to humanity through many things, not limited to worship and activities in their respective places of worship," Silvina said.
"Each human being can be a guarantor for each other to be able to coexist without discriminating against each other," Silvina said.
Various conflicts that arise between humans, ethnicities, and religions, according to Silvina, are a challenge for all parties to re-read their respective holy books and find teachings regarding dialogue and peace with fellow humans despite being in the midst of differences.
"The decision (of this forum) can be an opportunity for a better life, for human rights, for a fair economy, and living together in peace," Silvina Chemen said in the R20 Forum.(*)
**) Ikuti berita terbaru TIMES Indonesia di Google News klik link ini dan jangan lupa di follow.
---
---
---