English
This is How ASTON Jember Celebrated Halloween
Minggu, 06 November 2022 - 01:13 |
15.38k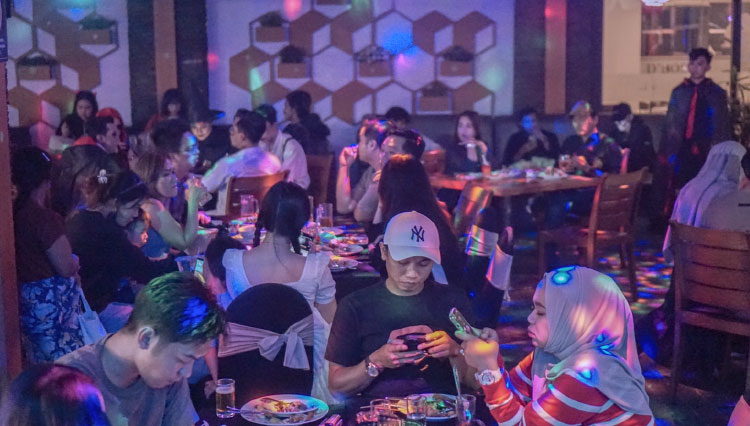 TIMESINDONESIA, JEMBER – Halloween celebration has been held around the world in unique ways. for this reason, ASTON Jember willing to join the celebration and take their guest for a moment to feel the excitement of what so known as the horror night.
ASTON Jember throw a Halloween party on Saturday night (29/10/2022) two days prior the Halloween. The hotel which located at Jalan Sentot Prawirodirdjo took Halloween Carnaval: The Multiverse as their theme.
Advertisement
This 4 star hotel took the guests to enjoy the party at the Lavender Café which has stunning poolside view. the nice ambience make the night feels like a bit creepy but fun.
the guests coming with costumes. They match the costumes with the theme give. Some of them coming with superhero costume, local ghost, anime, and more. All of them go down to the floor and shake their body towards the music.
The café turned into a place where all characters in multiverse gathered. "They all came with their most unique costumes," Susilo Hadi, Food & Beverage Manager ASTON Jember said about the party.
Meanwhile, Azis Kurniawan Syach the Marketing Communications ASTON Jember said that he was amazed with the local enthusiasm towards the event. from almost 100 person coming that night most of them were wearing some costume or at least paint their face with casual clothing.
"We also took DJ Verrel Vania to hype up the night which make the guests more enthusiastic. Beside the DJ we also have ASTON Fashion Carnaval which shows loads of outstanding costumes," Kurniawan said.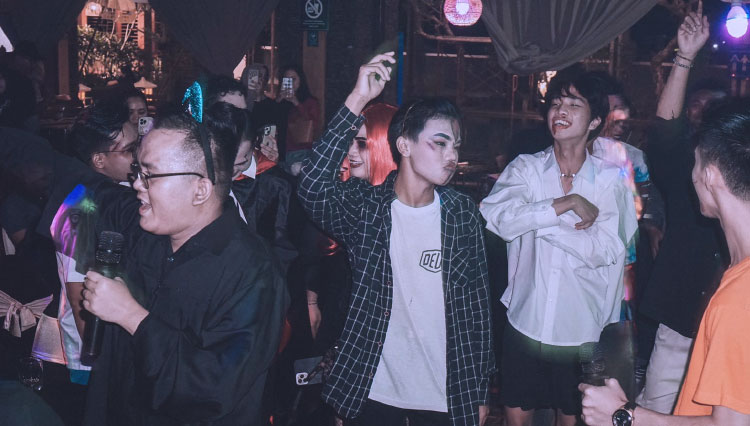 Some festive food also prepared by the Executive Chef of ASTON Jember Christino Dwi. he has created some food in Halloween theme as well. the food elevate the party and give them more energy to shake their body.
"We have such an interesting barbecue in Halloween theme. (We add) some skull, chopped of fingers, hand, and scattered brains which all was made of food. It's one of our signature to highlight Halloween this year," he said.
With all its exotic creepy look, the dish was so affordable. The hotel only charged the guests with IDR 125 K/pax. The price range has made the guests willing to go back and enjoy the same party next year.
For your information, ASTON Jember is a 4 star hotel nestled i the heart of Jember. This hotel has variety of room from Deluxe to Suites with nice facilities. All the room was spacious which will be a nice place to stay.
About the Halloween party, ASTON Jember planned to held another thematic party in the meantime. Not only on Halloween but also in certain occasion of national holiday. For more information about the hotel you could check their Instagram @astonjember. (*)
**) Ikuti berita terbaru TIMES Indonesia di Google News klik link ini dan jangan lupa di follow.
---
---
---
Konten promosi pada widget ini bukan konten yang diproduksi oleh redaksi TIMES Indonesia. Tidak ada aktivitas jurnalistik dalam pembuatan konten ini.