English
Ukraine Demands Indonesia to Outcast Russia from G20
Senin, 07 November 2022 - 00:32 |
13.19k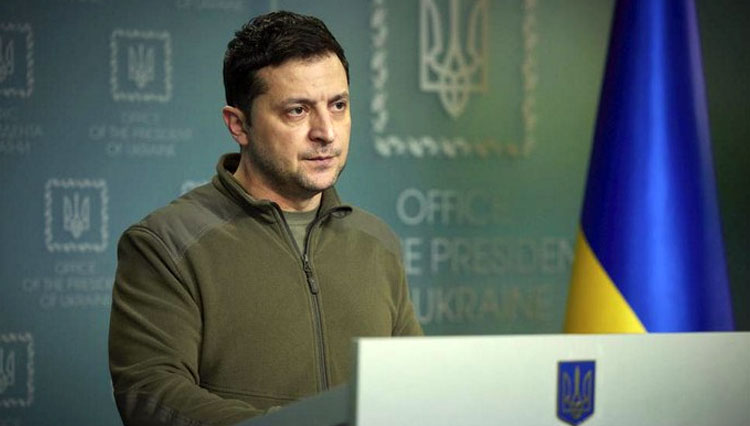 TIMESINDONESIA, JAKARTA – Ukraine has stated a request to outcast Russia from G20 through their Ministry of Foreign Affair. This was stated through the Minister of Foreign Affair's official Twitter account.
On his tweet on Thursday (1/11/2022) the Minister said that their country expecting the President of Indonesia Joko Widodo to remove the G20 invitation to Russian President Vlodimir Putin.
"Putin publicly acknowledged ordering missile strikes on Ukrainian civilians and energy infrastructure. With his hands stained in blood, he must not be allowed to sit at the table with world leader," Ukraine's Foreign Ministry spokesman Oleg Nikolenko said on his Twitter.
"Putin's invitation to Bali summit must be revoked, and Russia expelled from G20," he added supporting their expectation not to see Russia at the same table with the world's leaders.
This request was sent for a reason. As all we know that Russia has attacked Ukraine since the beginning of 2022. This make the two countries faced a long term war which took more than 14.000 casualties from Ukraine.
Responding the request, the Indonesian Minister of Foreign Affair Retno Marsudi stated that it was not the President Joko Widodo's decision to take. The president will only respond the inferences made by the member of G20 through consensus.
"Throughout the history of the G20, everything is taken by consensus. If we convey it, if that's what everyone wants, the presidency will run it. The question is, is that what everyone wants?" Retno said on Tempo (21/10/2022).
Up until now, there hasn't been a discussion made about whether they will let Russia out of G20. And the request stays.
However, as we all can see, some countries has put less respect to Russia for what they have done to Ukraine. But still, it is uncertain to whether will they support Ukraine's request on this.
Some might think that Russian presence in G20 will be a good chance for world leaders to discuss about humanity for this occasion. For your information, humanity will be one focus to discuss during the occasion.
The G20 will be held in Bali on 15-16 November 2022. During the occasion hundreds of world leaders with joining the event. They will discuss several issues such as post-pandemic global economic recovery, with priorities in the fields of health, digital transformation, and energy transition. (*)
**) Ikuti berita terbaru TIMES Indonesia di Google News klik link ini dan jangan lupa di follow.
---
---
---