English
US Plane Landed in Bali Preceding Biden's Arrival on G20 Indonesia
Rabu, 09 November 2022 - 15:26 |
44.55k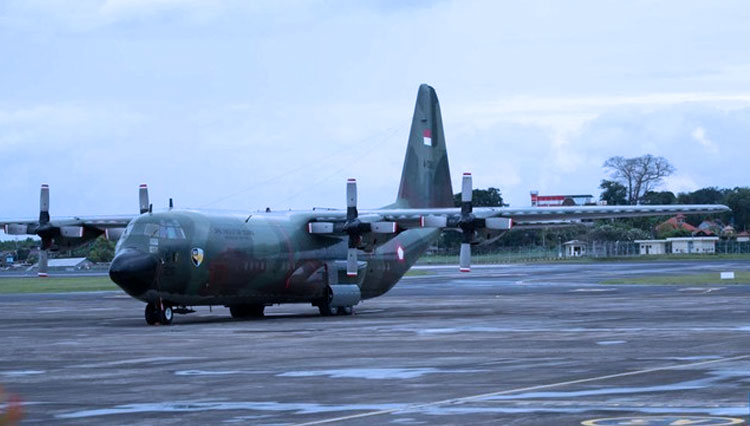 TIMESINDONESIA, JAKARTA – Biden's arrival on G20 Indonesia has been positively confirmed. This was stated by the president of Indonesia Joko Widodo few days ago. In addition, today US team and delegations has started to arrive in Bali preceding their president.
The team will make sure everything was ready and well prepared before their president's arrival. So far, they don't have peculiar or difficult request to fulfill.
Advertisement
"All clear. We don't have any issue so far. All goes with standard," the President Director of PT Angkasa Pura I9Persero) Faik Fahmi said on Wednesday (9/11/2022) as written on CNBC.
Still according to him, concerning about the security standard, several people from US has contacted the police and army involved during the event to help them secure doing their job.
For your information, Joe Biden will arrive in Bali around 13-14 November 2022. "We are ready to facilitate them and so far they were happy with our service. There was no significant concern. All match with their expectation," he added.
Fahmi also said that the airport team has also prepared the worse scenario just in case the worse thing happened. "We have practice a simulation in case there was some accident, terrorist, earthquake, tsunami, and more," he explained.
Beside Biden's team, several delegations from several other countries has also started to flock to Bali since several days ago. They came to prepare everything before their president arrive to this Goddess Island.
It has been confirmed that there will be 17 presidents coming to this meeting. Several other president like Ukrainian and Russian president had not given their a fix response whether will they attend the meeting or not.
Meanwhile, I Gusti Ngurah Rai International Airport will be open for 24/7 starting from 12-17 November 2022. The airport will limit their service and inclusively only operate for G20 Indonesia delegations arrival from 13-17 November. (*)
**) Ikuti berita terbaru TIMES Indonesia di Google News klik link ini dan jangan lupa di follow.
---
---
---
Konten promosi pada widget ini bukan konten yang diproduksi oleh redaksi TIMES Indonesia. Tidak ada aktivitas jurnalistik dalam pembuatan konten ini.