English
G20 Indonesia
These are the Names of Presidents Joining G20 Indonesia
Kamis, 10 November 2022 - 12:12 |
12.37k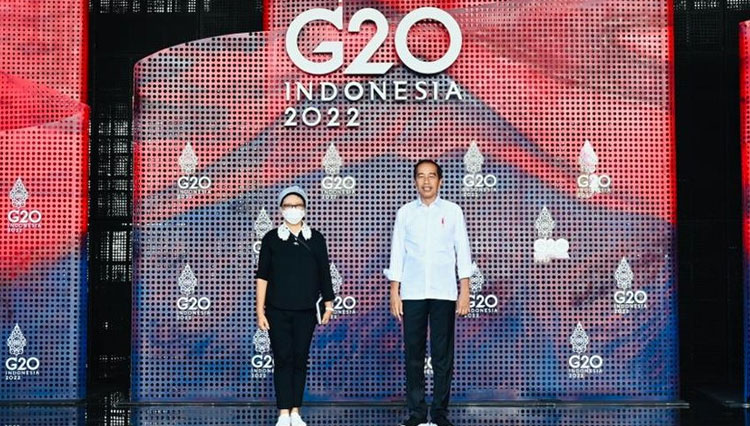 TIMESINDONESIA, BALI – Indonesia feels so honored to be the host of G20 this year. For your information, the G20 Indonesia will be held in few days, on November 15-16, 2022. There were around 20 presidents across the globe planned to attend this summit.
G20 is a multilateral platform with 19 main countries as the member plus European Union (EU). This organization represents 60% of world population, 75% of global trade, and 80% of world GDP.
This organization was followed by South Africa, United States (US), Saudi Arabia, Argentina, Australia, Brazil, India, Indonesia, England, Italy, Japan, Germany, Canada, Mexico, South Korea, Russia, France, China, and Turkey. Plus the EU or European Union.
That makes it clear that during G20 Indonesia those presidents of the countries stated above will come to Bali to join the summit. Including those delegations from EU.
So, without any further do, let's check the the list of presidents who was planned to attend this international summit.
The President of South Africa Cyril Ramaphosa
The President of US Joe Biden
The President of Argentine Alberto Fernandez
The King of Saudi Arabia Salman bin Abdul Aziz
The Prime Minister of Australia Anthony Albanese
The President of Brazil Jair Bolsonaro
The Prime Minister of India Narendra Modi
The Prime Minister of England Rishi Sunak
The Prime Minister of Italia Giorgia Meloni
The Prime Minister of Japan Fumio Kishida
The Counselor of Germany Olaf Scholz
The Prime Minister of Canada Justin Trudeau
The President of Mexico Andres Manuel Lopez Obrador
The President of South Korea Yook Seok-yeol
The President of Russia Vladimir Putin
The President of France Emmanuel Macron
The President of China Xi Jinping
The President of Turkey Recep Tayyip Erdogan
The Commissioner President of European Union Ursula Gertrud von der Leyen
Beside those stated above, G20 Indonesia also invited several other delegations from another country such as Spain, United Arab Emirates, the President of ASEAN (Cambodia), The President of NEPAD (Rwanda) and the President of African Union (Senegal).
In addition, Joko Widodo had also send an invitation toward the President of Ukraine Volodymyr Zelensky for the summit. But, as for now, Jokowi said that that there has been 17 presidents confirming their attendance on the G20 Indonesia.
Yet, he didn't state which president of those stated above who will attend the summit. "G20, there are 3 more leaders left yet to confirm, I will call them privately to confirm their attendance," Jokowi said at JIExpo Kemayoran JAkarta, on Wednesday (2/11/2022).
In another hand, several world's leaders has officially declared their coming for G20 Indonesia. Those who has declared themselves to come are the President of South Korea, China, US, South Africa as well the Prime Minister of Canada, England, Italy, Australia, and India. (*)
**) Ikuti berita terbaru TIMES Indonesia di Google News klik link ini dan jangan lupa di follow.
---
---
---