English
This is How You can Get a Free Room at Sail Tidore 2022
Selasa, 22 November 2022 - 01:36 |
9.69k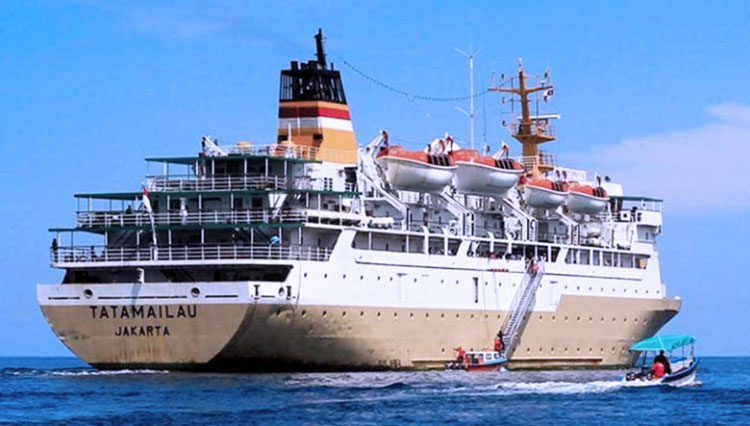 TIMESINDONESIA, JAKARTA – Have you book your room to watch the Sail Tidore 2022? Well, if you haven't then you might need this trick to get a free room to witness this beautiful event.
For your information Sail Tidore 2022 will be held on 24-29 November 2022. With the limited number of homestays and hotel spread around the area, PT Pelni offers hundreds of free rooms at their floating hotel at KM Tatamailau cruise ship.
Advertisement
Yes, it's for free. You will need to pay nothing for the room. the Mayor of Tidore Capt. Ali Ibrahim said that this was one of their way to serve the tourist who would like to enjoy the Sail Tidore 2022 event.
KM. Tatamailau is a floating hotel which could accommodate around 1000 people at a time. This occasion, the cruise ship will allow 700 guests to board with them and enjoy sail Tidore scenery from the deck.
KM. Tatamailau has several rooms for your options. They has first class room with two single bed in it, second class room with 4 single bed in it, and the rest are the economy.
"For the visitor, either for the Tidore Islands community or those from neighborhood area, don't forget to watch Sail Tidore. The visitors could enjoy a distinctive experience with the floating hotel of KM. Tatamailau which provided by Pelni at the Trikora harbor," Ibrahim said on Friday (11/11/2022).
For those visitors who would like to enjoy the treat, you could do a reservation by visiting their website on https://forms.gle/QBQS3quL3eckbGgr5. Or you could directly contact the Tidore department of transportation through Samad on +62813-4103-2265.
Meanwhile, for those who wants to stay at a homestay, the local government has listed around 1.100 homestay which could accommodate your need of place to stay during this event. as for now, there has been around 100 room booked by the tourist just to be able to witness the event from closer area.
The homestay could be obtained by contacting the local settlement and Land Affair Service of Tidore Islands. What are you waiting for? Grab your phone and book your room for Sail Tidore 2022. (*)
**) Ikuti berita terbaru TIMES Indonesia di Google News klik link ini dan jangan lupa di follow.
---
---
---