English
Seruni Glass Bridge to Develop the Local's Economy Level of Bromo
Senin, 16 Januari 2023 - 04:21 |
54.21k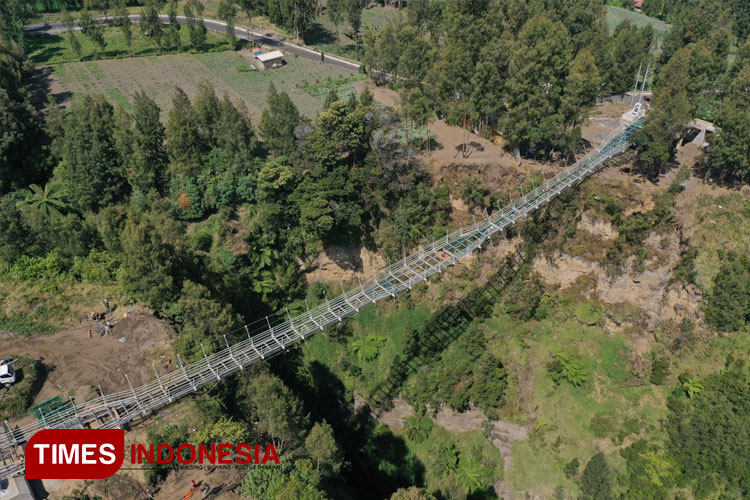 TIMESINDONESIA, PROBOLINGGO – Seruni glass bridge is a suspension viaduct located at Bromo Tengger Semeru National Park, tepatnya berada di Gadisari, Sukapura, Keduwung, Puspo, Probolinggo, East Java. This new suspension viaduct was expected to bring a better condition towards the local economic condition.
People including domestic and foreign tourist has waiting for the place to be opened for public. Lots of them has even coming to this place just to see how far is the preparation so far.
Advertisement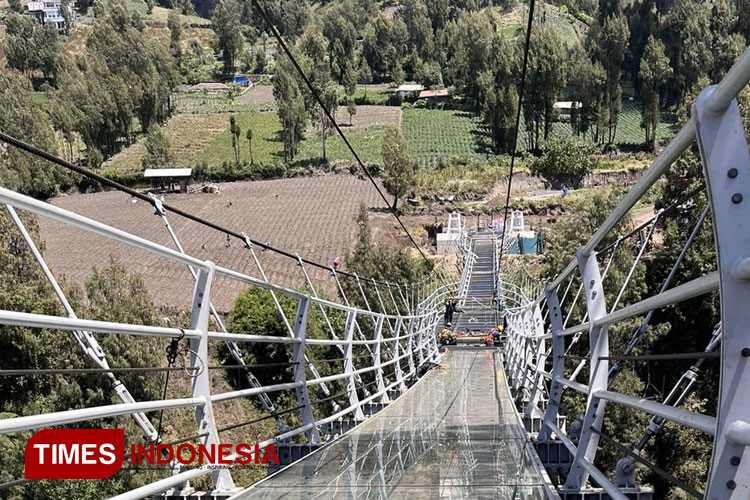 The beautiful viaduct is 120 meter long and 8 meter wide span in the middle and was expected to be opened for public before Christmas. But due to certain reason the management prolong the grand opening. And until this January 2023, there hasn't been an exact news whether when will the this iconic tourist destination being opened for public.
Unclear Management
Up until now, the government has not decided the right management to handle the suspension viaduct. However, since the it was situated in Probolinggo, the bridge management was expected to be transfer to the city.
So far, the local government of Probolinggo has proposed the government and ha done some administration for the transfer. Yet it was not clear whether the government will grant their wish for it.
"We have prepared some documents for the moment," The Head of Youth, Sport, and Tourism Department of Probolinggo, Musa said on Saturday (14/1/2023).
Still according to him the transfer will give the local community a brighter future especially on the economic level. This was related to the number of visitors coming and the number of MSMe which will display their product on the local souvenir shop or cafeteria.
The Attractions the Seruni Glass Bridge Has
When the bridge has been opened to public, it will give some astonishing view of three mpoountain at once. From the middle of the bridge you will be able to see the gigantic look of Mount Semeru, Bromo, and Batok at the same time.
Not to mention the adrenalin rush it will bring after you see the depth of the ravine down under. It was said that the ravine was 80 meters deep. The clear frozen glass will make your feet trembling nonstop since the first time you step on the glass.
This Seruni glass bridge was also equipped with beautiful lamp around the rope which make it look delightful at night even from a far. However, the best view to enjoy the local scenery of Bromo att this suspension viaduct will be during the day when the sky is clear.
**) Ikuti berita terbaru TIMES Indonesia di Google News klik link ini dan jangan lupa di follow.
---
---
---
Konten promosi pada widget ini bukan konten yang diproduksi oleh redaksi TIMES Indonesia. Tidak ada aktivitas jurnalistik dalam pembuatan konten ini.