English
1 Abad NU: This is Where You Can Get Free Food and Health Assistance
Selasa, 07 Februari 2023 - 14:24 |
29.67k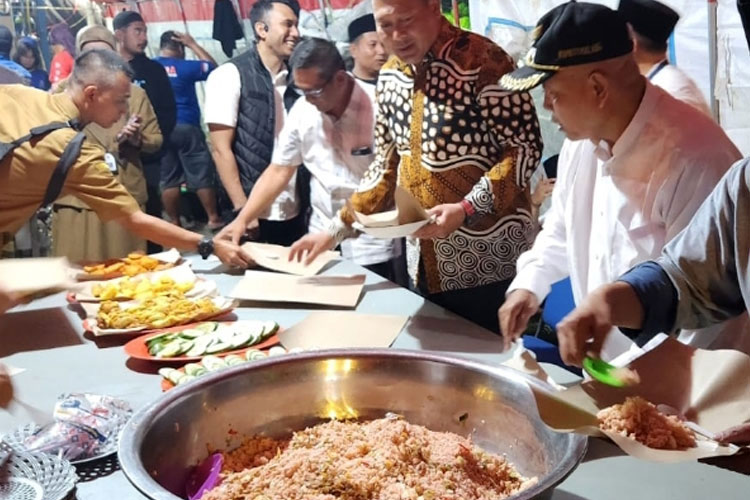 TIMESINDONESIA, SIDOARJO – In order to provide the participants of 1 Abad NU with proper and adequate food and health assistance some government officials were sent to help on the spot. They work hand in hand just to make sure millions of people will not be hungry and could get immediate assistant whenever they needed.
It was because this place will be so crowd and super hot during the day. With an uncertain weather it could change from hot to rainy in a minute. And this what makes the several government from different regency put more attention to it.
Advertisement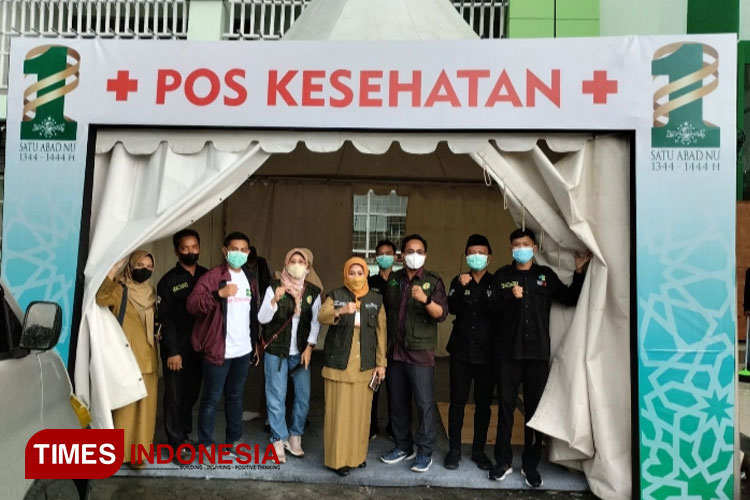 The health professionals of the Health Department of Gresik. (Photo: Akmal/TIMES Indonesia)
With this soup house and health care assistance, they hope that it will give some comfortable feeling for the pilgrims in doing their ritual for this 1 Abad NU which located at Gelora Stadium, Sidoarjo.
The Soup House of Malang Government
Malang put their attention towards the welfare of the pilgrims who were coming for this event. Together with Tagana community the local government of Malang installed a soup house which could accommodate thousands of people at a time.
In one time of cooking, they could serve around 500 set of food to the pilgrim. This food will be delivered to the pilgrims who stayed in the stadium. They will take turn for the cooking and make sure the kitchen will always be operated.
This soup house has been established since Sunday (5/2/2023). The Tagana was actually a group who sent their community to help people to get their food during a disaster. AS for now, they have added such big event to their list for their community service program.
Health Care Center by the Local Government of Gresik
The Health Department of Gresik send around 60 health professionals to help them during the occasion. The number might not fit to the numerous amount of pilgrims attending 1 Abad NU event.
Not only serving those NU community from Gresik, but this care center also take those pilgrims from another regencies. All those health professionals were placed on several strategic places like entrance door, evacuation route, and VVIP area.
With all these being said it was hope that the pilgrims who attend 1 Abad NU will fell comfortable and away from worrisome. "We place the tent not far away from those NU community of Gresik," The Head of health Department of Gresik dr Mukhibatul Khusnah said.(*)
**) Ikuti berita terbaru TIMES Indonesia di Google News klik link ini dan jangan lupa di follow.
---
---
---