English
3 Main Dishes Served During Breakfast in Situbondo
Senin, 20 Februari 2023 - 03:13 |
32.27k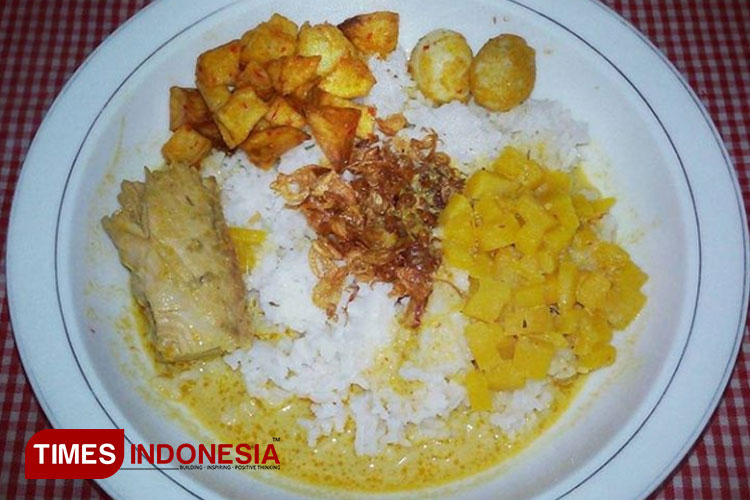 TIMESINDONESIA, SITUBONDO – Experiencing new local main dishes that you never have will be such a good thing to do. And this you could do while you visit Situbondo, a small city in the Eastern part of East Java.
This city has loads of indigenous food which will wash your palate and give you a slight of the local taste and blend with them. However, we will only focus for those who usually served during breakfast time.
Advertisement
The dish is quite approachable in cost and won't make you broke. Just like any other local indigenous food in the country it will only cost you a couple of dollars or even less than a dollar. However, the exotic taste and the experience is what you were looking for.
3 Dishes Usually Served by the Locals during Breakfast
1. Tajhin Palappa
This food has become one common food to find during breakfast. There are lots of small restaurant in the city presenting this food for their main signature dish. The food consists of congee with several other condiments called as vegetable salad with spicy peanut sauce.
You could find loads of restaurant offering this dish around Panji and Patokan area. A set of Tajhin Palappa will cost around IDR 5 K, additional condiments excluded. Most of the restaurant will open started at 07.00 in the morning, which is the right time for breakfast.
2. Nasi Karak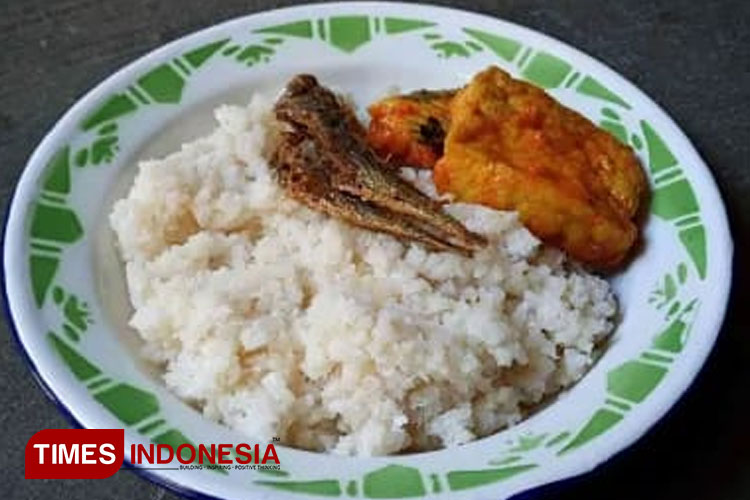 Nasi Karak with simple condiments on top of it. (Photo: Hana for TIMES Indonesia)
This food is almost similar with Nasi Kucing of Yogyakarta. It's a simple dish made of left over rice which was dried and then cook back along with shredded coconut and dried anchovy. This staple food will be served with local sambal made of chili, salt, sugar and MSG.
On top of the staple food you could add some condiments like fried fish or chicken, tofu, or tempeh. This dish will only cost you for IDR 5 K, condiments excluded. There will be lots of street vendor on motorcycle will offer this kind of dish in the city.
3. Nasi Sodu
Sodu was a short name for Soto Kaldu or thick broth. This dish might be the popular for the youth for the taste match their palate. It was rice with an additional condiments like pumpkin soup, shrimp paste sambal, fried tofu, and mackerel tuna.
This main dish could be enjoyed for IDR 5 K, just the same price like another breakfast menu in the city. You could find this dish at Awar-Awar, Asembagus, Situbondo. Aside of these three you could try another main dishes served during breakfast.

**) Ikuti berita terbaru TIMES Indonesia di Google News klik link ini dan jangan lupa di follow.
---
---
---