English
Experience Rural Atmosphere at Petung Park Mojokerto
Minggu, 12 Maret 2023 - 03:19 |
29.64k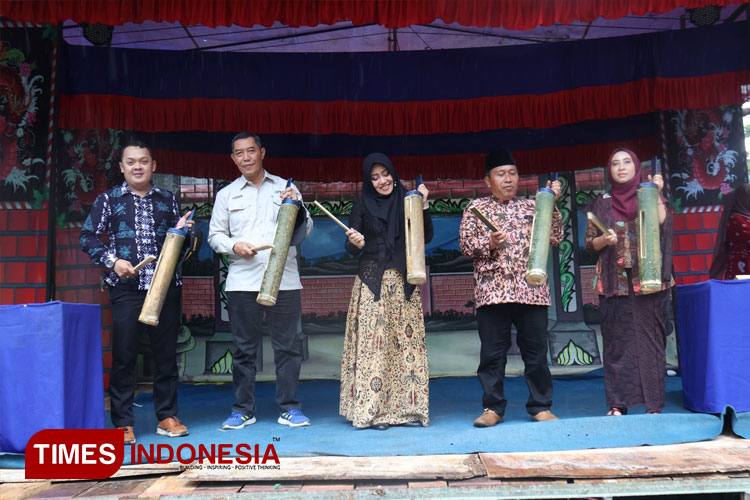 TIMESINDONESIA, JAKARTA – For those who happened to be around Mojokerto area, you need to visit Petung Park during your moment in the city. It's a new tourist destination with stunning rural ambience as the iconic view to attract the visitors.
This destination was just opened few days ago, exactly on Monday (5/3/2023). It highlights the beauty of rural area especially the lush bamboo trees grown around the area. This captivating view will be your main bautiful scene to see.
Advertisement
The name of the place was also derived from this iconic view. Petung in the local language means bamboo. And the beauty of the scenery from bamboo trees has inspired the management to name the place after it.
"The bamboo trees should be preserved and well taken care no matter what. It's the iconic scenery of the place," Ikfina Fahmawati, the Mayor of Mojokerto said during the grand opening.
Petung Park to Raise the Local Economic Level
With this new tourist destination the mayor also expecting that it would managed to raise the local economic level and give them a better life in the future. Especially for those people living at Jibru, Belik, Trowulan, Mojokerto, East Java, where the park was situated.
As for now, Petung Park was managed by the village administrator and was expected to give more benefit for the sake of the village and all the villagers. This place was hope to be able to attract such high surge of visitors in the future.
For this, Ikhfina said that the local communtiy should be hand in hand and work together to keep its beauty. This will give them more benefit either in economy or the wealth of the village.
Ikhfina also said that beside the beauty of lush green bamboo tress and vast stretched green rice field in the background, there will be some other attraction held at this tourist destination. In certain occasion, they will do what so they called as Sedekah Bumi.
Sedekah Bumi is afestival where people will gather their farm product and bring it on a parade. The products then will be given for charity to anyone who willing to have it. This festival will gain so much attention from the tourists and bring more income to the village. Petung Park will surely bring good thing to the local community of Mojokerto. (*)
**) Ikuti berita terbaru TIMES Indonesia di Google News klik link ini dan jangan lupa di follow.
---
---
---