English
Check These Magnificent Kids-Friendly Beaches in Malang
Jumat, 05 Mei 2023 - 02:16 |
27.54k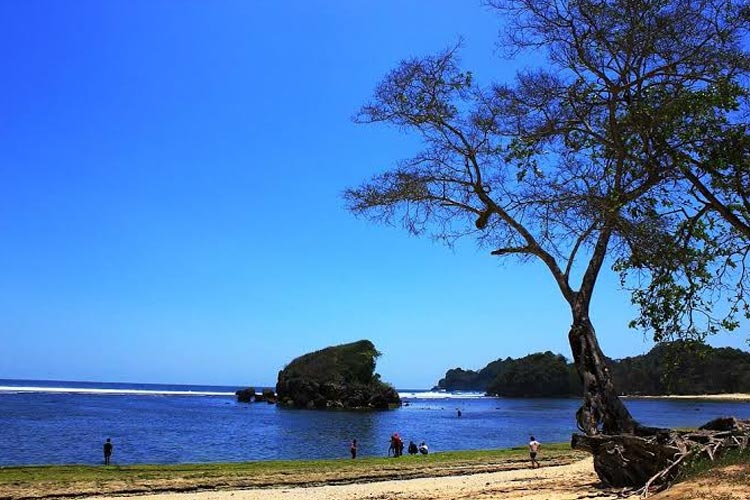 TIMESINDONESIA, MALANG – Looking for a a beach which is kids-friendly is somehow like trying to find a needle in the hay stack. Some will have a huge only friendly to server wave and some will just managed the way it is without additional facilities made especially for children.
However, We will list you several beaches in Malang which are kids-friendly. You could visit this place either during holidayas or normal days. Without any further do, let's check it out.
Advertisement
5 Top Kids-friendly Beaches in Malang
1. Kondang Merak
Kondang Merak is quite popular tourist destination in Malang, not only because of its attractive features that are too good to miss, but also because it is child-friendly. Its calm waves are suitable for swimming activities. The beautiful and Instagram-worthy natural scenery is perfect to create an unforgettable moment in your camera.
2. Banyu Meneng
The word Banyu Meneng literally means Calm Water. As its name Banyu Meneng has calm and not too big waves. This place is suitable for all ages, from teenagers to children. Children can play in the water freely on the shore without worrying about the waves crashing along the shore.
3. Gatra
Despite being on the southern coast, Gatra Beach does not have big wave swells. This is because it is blocked by a beautiful corally islands around it, which can hold back the waves. This also makes this place a family-friendly place to visit with your kids.
4. Clungup
This place is still relatively untouched by human, so its natural beauty is still well preserved. The magnificen vast stretched white sand has also been a sight for a sore eye especially when it is low tide. The water is clear and safe for children to play. This beach is recommended to be visited during weekend.
5. Bantol
Last but not least, a kids-friendly off-shore destination in Malang is the Bantol. Due to being blocked by rocky cliffs and a cove, the waves on this shore are not too big. The crystal clear and refreshing saltwater is also suitable for children who want to play in the water on the beach. (*)
**) Ikuti berita terbaru TIMES Indonesia di Google News klik link ini dan jangan lupa di follow.
---
---
---
Konten promosi pada widget ini bukan konten yang diproduksi oleh redaksi TIMES Indonesia. Tidak ada aktivitas jurnalistik dalam pembuatan konten ini.