English
5 Recommended Family-Friendly Tourist Destinations in Batu
Sabtu, 06 Mei 2023 - 03:33 |
133.21k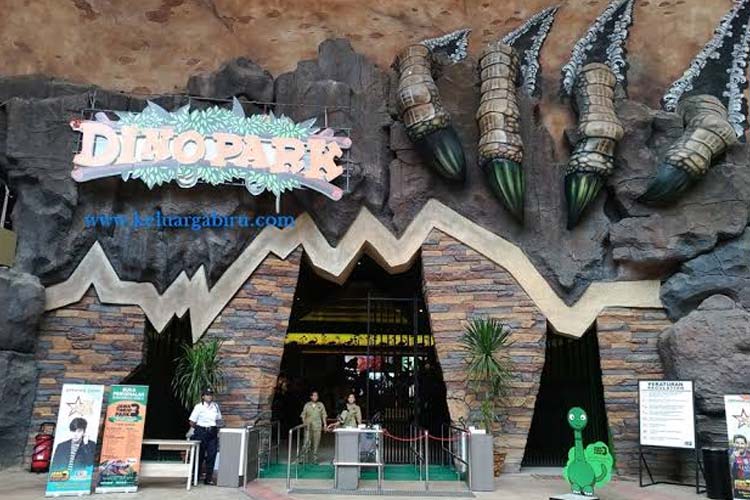 TIMESINDONESIA, MALANG – Batu, a small regency in East Java, Indonesia has so many tourist attractions that can be visited during holiday. However, not all of them are suitable for family vacation especially your children. But don't worry this place still has dozens of family-friendly tourist destination to go.
This city has also been well known as the center of international level tourist destination. From those amazing amusement park to natural attraction, this city will be the best destination to visit during your trip around East Java.
Advertisement
Here are 5 Recommended Tourist Destinations in Batu
1. Waterfall
Batu has more than 5 waterfalls with beautiful level of water to see. Let's say Coban Rondo, Coban Rais, and Coban Pelangi to name a few. Not to mention several other waterfall which is untouched by human. These will be a great deal to bring your family and explore the nature with them.
2. Jatim Park Series
Jatim Park is equipped with some facilities which is destined for children. Jatim Park I is filled with loads of amusement and fun activities for your kids to play. It's also has Body Museum where your kids could learn human and animal anatomy at the same time.
Meanwhile Jatim Park II is a sophisticated zoo known as Batu Secret Zoo with loads of animals from any corner of the world. In this family-friendly park you could also see the smallest version of these zoo at the Eco Green Park which is located next to it.
Jatim Park III will pamper your eyes with the Indonesian version Disneyland. It also has Dino Park in it, World Music Museum, 3D ride outside of the museum and a nice world class facilities. This tourist destinations are very suitable to take your family for vacation.
3. Batu Night Spectacular
Located not far away from Batu Secret Zoo, there is Batu Night Spectacular, a playground that is open from afternoon until night. Inside this destination, there are various rides that you can try with your child. At night there will be a lampion garden with millions of glimmering lights to see.
Interestingly, Batu Night Spectacular also provides a night market that is neatly arranged inside this tourist spot. Various food stalls are also open inside this tourist spot so that we do not need to bother looking for food outside the tourist spot.
4. Transport Museum
Children will surely be very enthusiastic if they are taken to the Transport Museum or Museum Angkut. This family-friendlytourist destination contains hundreds of old to newest vehicle ever exist. There are 300 types of transportation displayed in this museum. The museum concept is very interesting and not boring.
Children can gain knowledge by looking at the vehicle collections at the Angkut Museum. The vehicles displayed here come from both domestic and foreign countries.
Outside the area there is also a floating market. You can buy souvenirs or anything you need in this floating market or may be ride a boat on the small river just to go around the market.
5. Agrotourism
Picking some apple, strawberry, orange, or guava might be a good thing to spend your holidays. Let's say Kusumua Agrowista to name one. This family-friendly tourist destination allows you to pick some apple or guava directly right on the tree. And if you willing to search, there will be loads of places offering the same attraction. (*)
**) Ikuti berita terbaru TIMES Indonesia di Google News klik link ini dan jangan lupa di follow.
---
---
---