English
Backpackers! These are the Tourist Destinations You Must Visit While in Malang
Sabtu, 03 Juni 2023 - 07:39 |
172.03k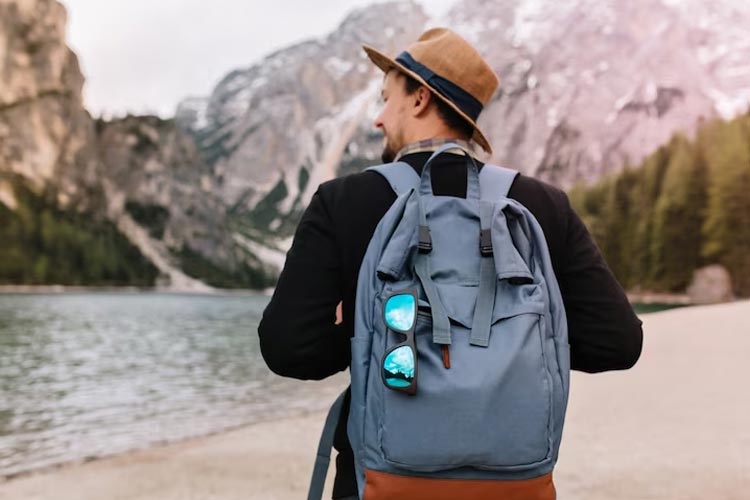 TIMESINDONESIA, JAKARTA – Malang, located in East Java, Indonesia, offers several tourist destinations that are popular among backpackers. Lots of tourist will come and spend their time roaming around the city by feet. Some will take some public transportation to reach the desiignated destnations.
This all because the city has dozens attractive destination to go which will pamper their soul. Most of them has international level and worth the visit. Here are some must-visit places in Malang for backpackers.
List of Tourist Destination in Malang for Backpackers
1. Mount Bromo
Bromo Tengger Semeru National Park is located at Ngadisari Village, Probolinggo, East Java. Mount Bromo is located about 3 hours away from Malang. Backpackers can stay in the surrounding areas of Probolinggo or in the villages near Mount Bromo.
Mount Bromo is an active volcano and one of the most famous natural attractions in Indonesia. Backpackers often visit Bromo to witness its stunning sunrise, hike to the crater, and explore the surrounding Tengger Caldera.
2. Coban Rondo Waterfall
this place is situated at Jalan Coban Rondo No.1, Pandesari, Pujon Kidul, Malang Regency, East Java. Coban Rondo Waterfall is located about 20 km from the city center of Malang. You can use public transportation or rent a motorcycle to reach this location.
Coban Rondo is a beautiful waterfall located in the mountains near Malang. Backpackers can enjoy the refreshing atmosphere, take a dip in the waterfall, and explore the surrounding lush greenery. Notes that there are also several beautiful waterfalls next to this captivating attraction.
3. Malang City Square (Alun-Alun Malang)
This public park is nestled in the heart of Malang at Jalan Merdeka, Kiduldalem, Klojen, Malang City, East Java. Alun-Alun Malang is located in the city center of Malang and can be reached on foot or by using public transportation.
This bustling square is a popular hangout spot for locals and backpackers alike. It features a vibrant atmosphere, street food vendors, and traditional horse carriage rides known as "becak."
4. Jatim Park 2
Situated at Jalan Oro-oro Ombo No.9, Temas, Batu City, East Java thi place is around 20 km from the city center of Malang. You can use public transportation or online motorcycle taxis to reach this place.
Jatim Park is a family-friendly amusement park with various attractions and rides. Backpackers can enjoy thrilling roller coasters, educational museums, and a wide range of entertainment options. Not to mention the Jatim Park amusement park series which are located not far from this area.
5. Batu Night Spectacular (BNS)
This amusement park is situated at Jalan Hayam Wuruk No. 1, Oro-oro Ombo, Batu City, East Java. It is about 20 km from the city center of Malang. You can use public transportation or online motorcycle taxis to reach this place.
BNS is a theme park that comes alive at night with vibrant lights, exciting rides, and live performances. It offers a unique and lively experience for backpackers to enjoy.
6. Museum Angkut (Transportation Museum)
This museum showcases various types of transportation from different eras. Backpackers can explore the extensive collection of vintage cars, motorcycles, and even take photos in themed areas. It is located at Jalan Terusan Sultan Agung No.2, Ngaglik, Batu City, East Java around 2o Km from Malang city centre.
7. Kampung Warna-Warni (Colorful Village)
Located in the neighboring town of Jodipan, eaxactly at at Jalan Arief Rachman Hakim, this village features colorful painted houses and murals. Backpackers can wander through the vibrant streets, take Instagram-worthy photos, and support the local community.
8. Selecta Recreational Park
Situated in the highland area of Batu, Selecta offers a beautiful garden with various flower species, swimming pools, and playgrounds. It's a great place to relax and enjoy the cool mountain air. You could find this place at Jalan Raya Selecta No.1, Tulungrejo, Bumiaji, Batu City, East Java.
9. Singosari Temples
Malang is home to several ancient temples, including Singosari Temple and several others. Singosari Temple is Candirenggo Village, Singosari, around 15 km from the city center. It could be reach within any public transportation. Backpackers can explore these historical sites, learn about the local culture, and appreciate the architectural beauty.
These destinations offer a mix of natural beauty, cultural experiences, and adventure and feel the real beauty of Malang. Those making them ideal for backpackers exploring the city on a budget, like those backpackers. (*)
**) Ikuti berita terbaru TIMES Indonesia di Google News klik link ini dan jangan lupa di follow.
Advertisement
---
---
---
Konten promosi pada widget ini bukan konten yang diproduksi oleh redaksi TIMES Indonesia. Tidak ada aktivitas jurnalistik dalam pembuatan konten ini.