Gaya Hidup
Ice Cream Doughnut, a Delightful Sensation in a Bite
Selasa, 19 Juli 2022 - 04:23 |
53.20k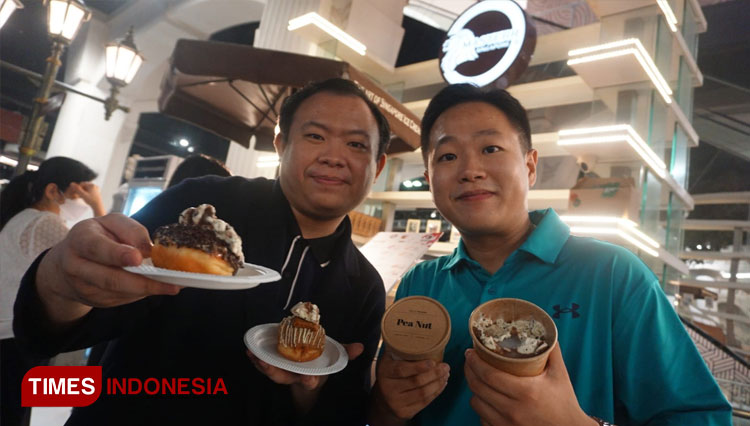 TIMESINDONESIA, JAKARTA – There is a new way to enjoy the dessert we all love, ice cream. A new creation by Suen Fuk and Michael combined ice cream and doughnut into a beautiful piece of dessert.
Both Suen Fuk and Michael have a background in the food and beverage industry. While Suen Fuk has a doughnut shop named Donat Gemoy, Michael is skilled in making ice cream. They work together and combined their excellence into a new fusion dessert, the ice cream doughnut.
Advertisement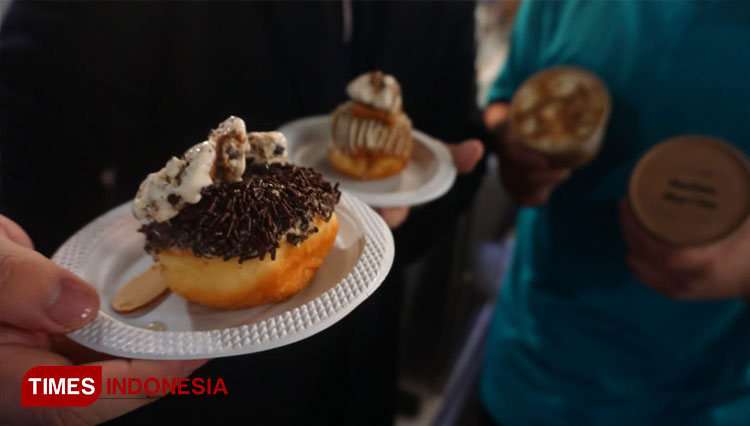 "We combined our menus into a new dessert, which turns out to be one of the new favorites among the culinary hobbyists," said Michael during the interview in their shop in Master Singapore Ciputra World Surabaya, Sunday (17/7/2022).
Listed as a new menu, it becomes the first innovative product of the shop and quickly turned into one of their bestsellers. For the early stage of the creation, they offer the chocolate series, which consists of three choices of flavors; bitter, sweet, and sour.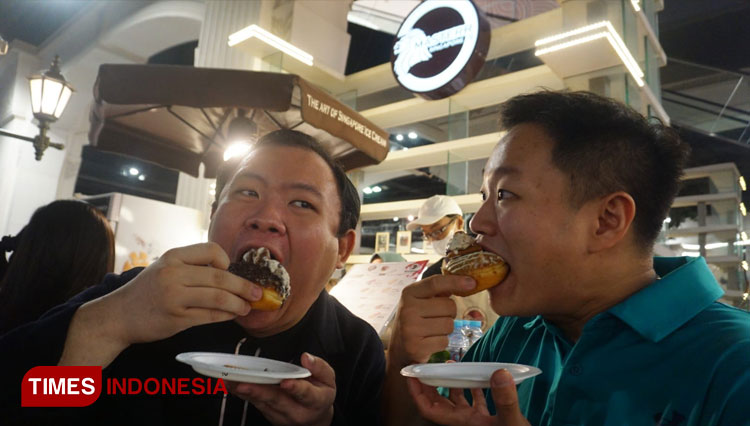 "We made the chocolate with local cocoa and will expand the selections soon," said Michael.
This collaboration results in various combinations of flavors, so all customers can mix and match their favorite choice of ice cream flavor. As for now, there are three variants of flavors, such as Pea Nut, Nutty Hazel Fancy, and Mochino Mint Chip. (*)
**) Ikuti berita terbaru TIMES Indonesia di Google News klik link ini dan jangan lupa di follow.
---
---
---