Indonesia Positif
5 Romantic Ideas to Propose this Valentine's Day
Senin, 30 Januari 2023 - 12:52 |
35.23k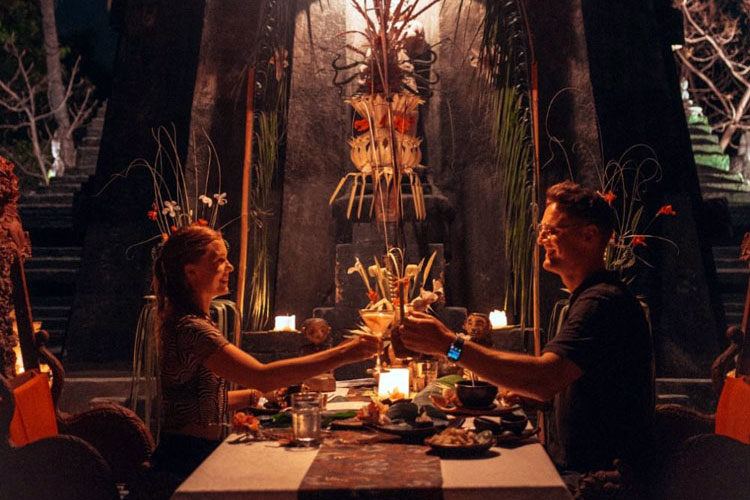 TIMESINDONESIA, BALI – As each love story is unique, planning the perfect proposal can be daunting. As you hope to hear the sweet music of "I do", be sure to go all out when you propose. As the heralded month of love is almost here; here are five amorous ideas to propose this Valentine's Day and savor a romantic experience that will forever be etched in your memory.
1. Do it on a rooftop (or even better, on the top of a temple)
Why not take your other half on a date night to remember by taking him/her to a romantic dinner place overlooking the magnificent, expansive ocean? With Ji Restaurant in Canggu, Bali, you'll have unforgettable views of stunning sunsets as your backdrop for the big question while the ocean serenades you. A romantic dinner and proposal at the top of a temple can be a truly magical experience. Imagine the beauty of the view at sunset, the stars twinkling in the night sky, and the serenity of the environment when you get down on one knee at the top of the temple of Hening Svarga in Hotel Lombok, adorned by beautiful Singhasari and Majapahit statues as well as 180 degrees of ocean view, surrounded by palm trees; an experience of a lifetime.
Advertisement
2. Nothing More Romantic Than Nature
Surrounded by the most gorgeous landscapes of endless fields that melt into the horizon, crystal clear rivers, smiling little children happily running with the cows, and with a 150 years old giant tree as your witness, look him/her deep in his/her eyes and imagine all the life adventures you will plunge in together.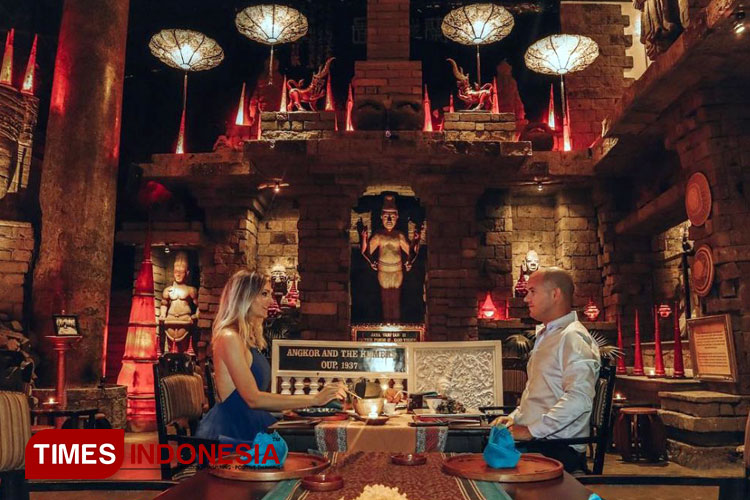 3. Romantic Breakfast Proposal
Embark on a romantic sunrise cruise inspired by romantic folklore between the goddesses of Rinjani Peak and the son of the Sea Dragon with Hotel Tugu Lombok. Wake up before the sunrise paints the sky with pinks and enjoy an early morning breakfast picnic to start your day with a beautiful sunrise over Mount Rinjani. Surprise your partner with a sunrise proposal as the golden ray hits the horizon, a magical way to say, "I do".
4. Take an Authentic Indonesian Cooking Class Together and Cook Surprises for Each Other
Nothing says "I love you" better than food, and this can be expressed by cooking your partner's favorite meal or cooking something new together with your own little surprise. It's a thoughtful way of showing them the leaps you're willing to take to put a smile on their face. Enroll yourself and your plus one on an authentic Indonesian cooking class at any Tugu Hotels & Restaurants in Java, Bali, Lombok, and Jakarta, and cook surprises for each other by adding small hidden surprises to your dishes.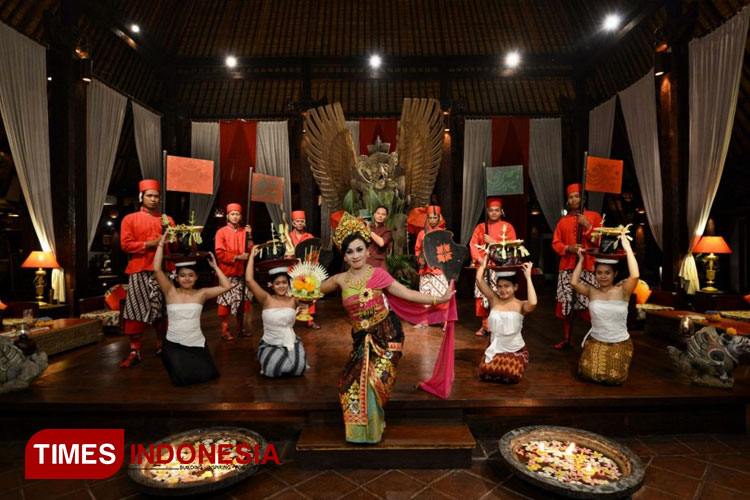 5. A Magical Dinner Through Time
While this might not be applicable to your daily routine, why not take your loved one on a magical journey through time with a one-of-a-kind dinner? Get ready to be blown away, enjoying dinner in a temple-like room inspired by Cambodia's grandiose Royal Angkor and pop the question in the spectacular setting of SaigonSan Restaurant at Hotel Tugu Malang.
If Bali is your destination, the Royal Tugudom Dinner at Hotel Tugu Bali is another grand gesture you can select. Take your partner to witness the royal parades of the king and his entourage from the olden days of Nusantara as you take advantage of this parade to express your love and add an element of surprise.
There is not one way that's more perfect than another to propose and use these inspirations to carve an unforgettable romantic memory.
About Tugu Hotels, Exotic Spas, & Restaurants
Tugu Hotels are privately owned and designed collections of luxury art hotels born out of one man's love and passion for Indonesia's romantic history. Tugu Hotels' founder, arguably Indonesia's biggest collector of fine Indonesian art and cultural antiquities, designed these beautiful museum hotels to house his antiques and to tell the world the romantic stories and legends of ancient kingdoms of Indonesia.
Tugu Hotels, Exotic Spas, & Restaurants in Bali, Lombok, Jakarta, and East Java, all stand as ethereal monuments of forgotten art, culture, and romance of the thousand-years-old Indonesian archipelago. This fully Indonesian experience is achieved not only through a most unique design amidst majestic landscapes, historic towns, and refurbished historic buildings, but also from various cultural experiences that guests can only have in the hotels.
Tugu— the art, soul, and romance of Indonesia.
For further information please do not hesitate to contact us at www.tuguhotels.com (*)
**) Ikuti berita terbaru TIMES Indonesia di Google News klik link ini dan jangan lupa di follow.
---
---
---
Konten promosi pada widget ini bukan konten yang diproduksi oleh redaksi TIMES Indonesia. Tidak ada aktivitas jurnalistik dalam pembuatan konten ini.