English
NASA's Mega Rocket Is Ready to Roll Out to the Moon
Kamis, 18 Agustus 2022 - 16:10 |
36.84k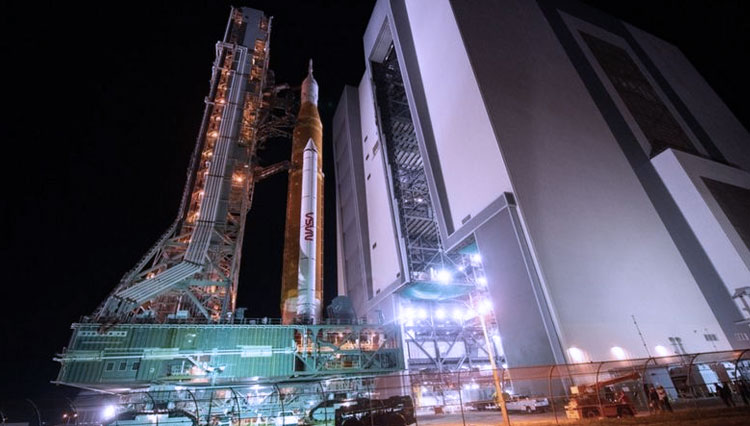 TIMESINDONESIA, JAKARTA – NASA expected to prepare a historic rocket flight to the moon on August 29. The Space Launch System (SLS) and Orion capsule will formally start the Artemis moon exploration program and it will be the first launch of a massive rocket that will fly to the moon since 1973.
This becomes the first step for NASA before eventually getting human space boots back on the moon in 2025 later. The rocket has completed the final testing and checkouts by the engineers and technicians at NASA's Kennedy Space Center in Florida.
Advertisement
According to New York Times this flight also becomes the test flight for SLS and Orion before NASA's first humans climb abroad for the second Artemis in 2023. Yes, NASA also planned to land some human to the moon for pleasure on that year.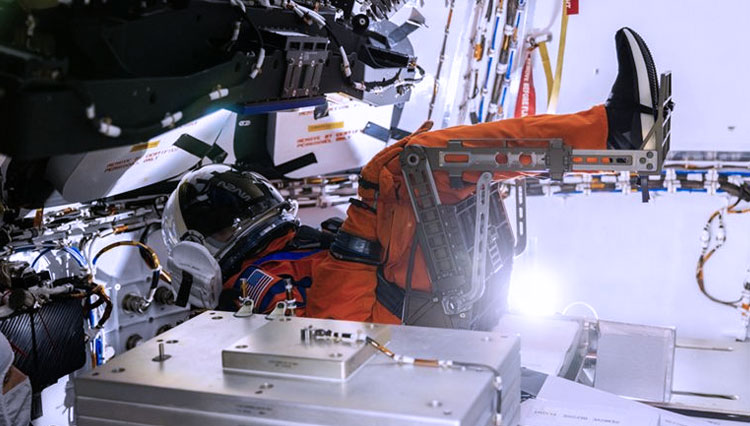 NASA's Space Launch System (SLS) rocket with the Orion spacecraft at NASA's Kennedy Space Center in Florida.(Photo: NASA)
On 17 August around 7.30 a.m. EDT the Space Launch System rocket and Orion spacecraft for the Artemis I mission arrived atop Launch Complex 39B at NASA's Kennedy Space Center in Florida after a nearly 10-hour journey from the Vehicle Assembly Building (VAB).
NASA's technicians will make the final preparations. The team has completed the test of the flight termination system. This test also marked the final major test before NASA closed out the rocket and retracted the final access platforms in the VAB.
Artemis I is a non crew flight test which also becomes the first series of a complex mission to the moon. Later, NASA will land astronauts on the moon and even to make a stepping stone to Mars.
**) Ikuti berita terbaru TIMES Indonesia di Google News klik link ini dan jangan lupa di follow.
---
---
---
Konten promosi pada widget ini bukan konten yang diproduksi oleh redaksi TIMES Indonesia. Tidak ada aktivitas jurnalistik dalam pembuatan konten ini.