English
The Reason Why the Exit Doors in Kanjuruhan Stadium were Locked
Jumat, 07 Oktober 2022 - 18:51 |
31.26k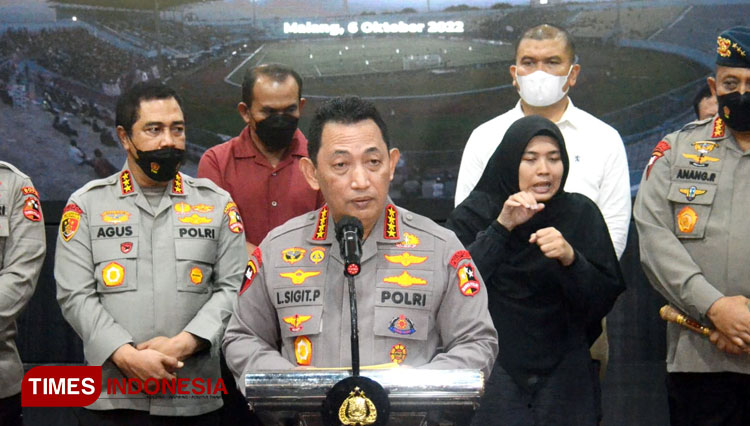 TIMESINDONESIA, MALANG – The number of victims died or injured during soccer tragedy in Kanjuruhan Stadium Malang has raised some awareness and concern toward football industry in the country. The mass number of closed exit doors was known to be one of the reason people died in this accident.
The Chief of the Indonesian National Police or Kapolri Gn. Listyo Sigit Prabowo said that the door was closed for no reason. The steward or those gate keepers was told by one of the security officer Suko Sutrisno who was on duty that day to lock the door and not to open it even after the game ended.
Advertisement
Listyo said that some doors were opened but only 1,5 meter wide. "The doors were opened but only 1.5 meters wide and the stewards were not there," Listyo said.
Listyo said that the small amount of number of the door opened and how small the gap between the door became the main reason people stuck in there. Especially when police starting to fire the tear gas to the crowd.
The limit number of oxygen in the hallway and the massive smoke of tear gas make everything look more chaotic. "In the other hand, the tear gas was released to prevent the audience to go down to the field," Listyo added.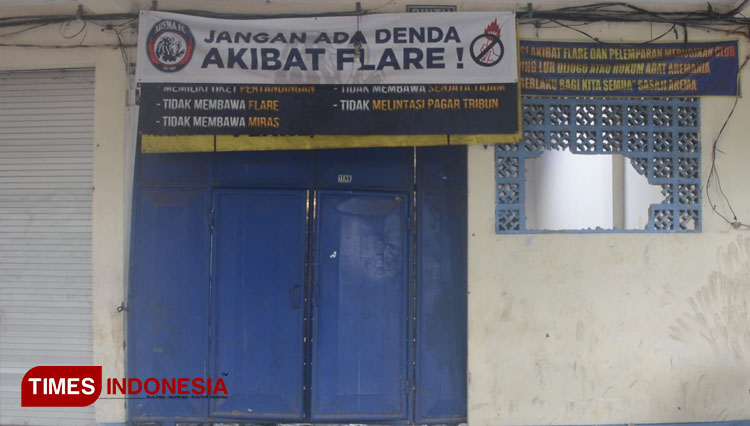 Gate 13 becomes the eyewitness of the accident happened. (Photo: Adhitya Hendra/TIMES Indonesia)
Listyo also said that the panic crowd was created after the tear gas was fired. Most of the audience were running to gate 3, 11, 12, 13, and 14.
Listyo also stated that the door should have been opened few minutes before the competition was ended. But this never happened thus then Sutrisno was named as one of the suspects for the accident. "The macerate happens in the gate almost for 20 minutes. It shown in the CCTV," Listyo stated.
The macerate creates hundreds of victims dies for lacking oxygen and some had injured like broken hand, leg, or ribs, or any other part of their body. For your information there were 131 people died for the soccer tragedy in Kanjuruhan Stadium Malang.
"He (Suko Sutrisno) didn't make a document for risk assessment and orders the other steward (gate keeper) to leave their post when the accident happened," Listyo said explaining about the connection of Sutrisno with the soccer tragedy in Kanjuruhan Stadium, Malang. (*)

**) Ikuti berita terbaru TIMES Indonesia di Google News klik link ini dan jangan lupa di follow.
---
---
---
Konten promosi pada widget ini bukan konten yang diproduksi oleh redaksi TIMES Indonesia. Tidak ada aktivitas jurnalistik dalam pembuatan konten ini.