English
His Leg Stuck Between the Fence, Another Story of the Soccer Tragedy
Selasa, 18 Oktober 2022 - 06:18 |
20.01k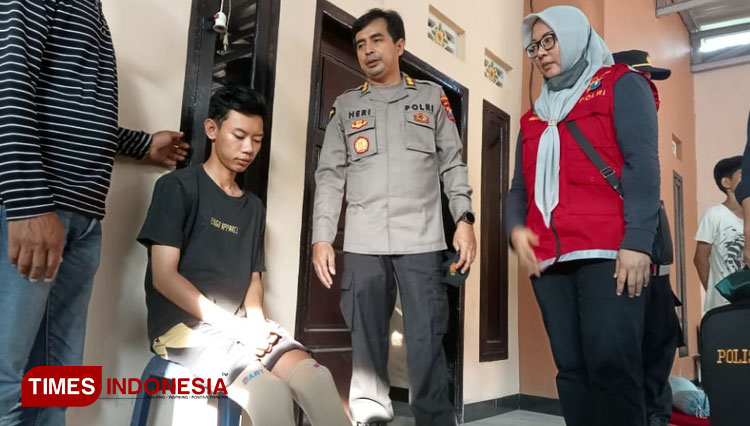 TIMESINDONESIA, PROBOLINGGO – Bintang Kurniawan Antoro (19) who lives in Krajan RT 07 RW 02, Maron Wetan, Maron, Probolinggo had to sit all day unable to walk for his feet was still injured from Kanjuruhan soccer tragedy. He was one of the victims of the incident which was happened on Saturday (1/10/2022).
Antoro went to the game with 2 of his friends. His friends coming from the same village as him. The three of them sat on the 10th row.
Advertisement
"There was no chaos at our row though we saw some fight sparked on the field. Even when there was chaos in field, the audience at our row stayed calm like nothing happened, and they just mumbled and yelled," Antoro said on Firday (14/10/2022).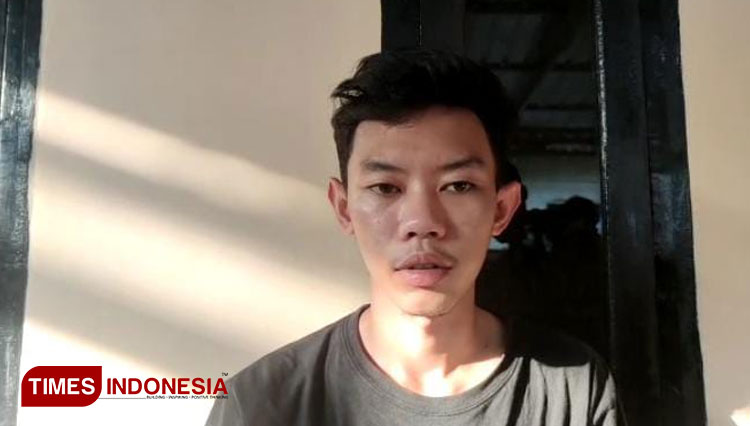 Antoro also said that the fight sparked on the field makes those security in charge deployed tear gas. The audiences started to run out of the gate, including those audiences in Antoro's row.
"Everyone runs for their life. When the gas started to spread the run and pushed each other. They run for their own life. Some people appeared to start having respiratory issue, some fallen and get step down by another audience," he explained the situation he saw back then.
Antoro also run for his life. He went down the stair and went into the chaos. He got pushed and his leg was stuck in the fence. He just screamed out loud for help, but no one give a hand. They busy running for themselves.
"My feet was strangled on the fence. I try to reach anyone for help with my hand. Thousands of people hitting my body, but nobody helped me. My body was swiped here and there from those people hitting my body, yet my feet stuck still," he added.
At that time, Antoro has been separated from two of his friends. He didn't know where they are. "I was fainted when I was being evacuated. I dint know who carry me to the hospital or how I got there. And after 2 days I just knew my leg is broken," he said.
Antoro had to deal with respiratory issue for two days while being charged at the hospital. Both of his leg was broken and still need some treatment until now.
Later, Kuncoro finds out that one of his friends that came together with him to Kanjuruhan Stadium died while the other one had minor injury. Beside Antoro and his friends there are 2 more people died and 2 1 other had medium injury from Kanjuruhan soccer tragedy. (*)
**) Ikuti berita terbaru TIMES Indonesia di Google News klik link ini dan jangan lupa di follow.
---
---
---