English
How to Have a Fresh Look When You Wake Up
Selasa, 01 November 2022 - 07:35 |
18.65k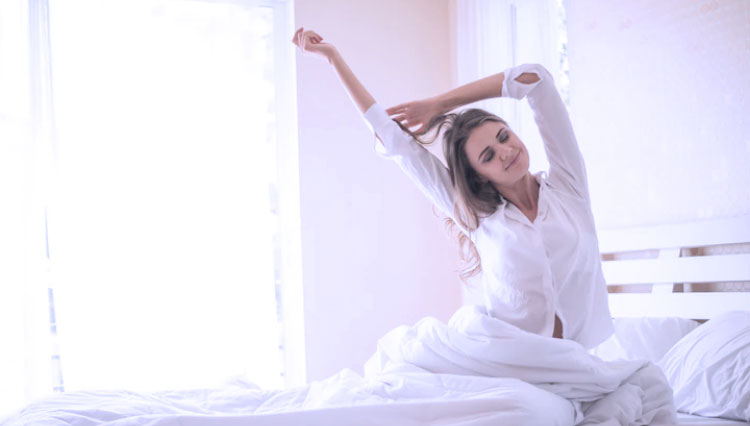 TIMESINDONESIA, JAKARTA – Some people will lose their beauty while they sleep. But there are some people who have some fresh look all day even after they wake up. Either they are natural beauty, or they have some secret to stay fresh all day even after waking up.
Some people will just having a bad hair day when they wake up. It even makes their spouse shocked to see their situation in the morning. However, there are some ways to make you look stand out even when you wake up. Check these out.
Advertisement
1. Sleep with a clean face
Some people will love to wear make-up while they were sleeping. It might make them look gorgeous when they wake up. Little did they know, wearing make-up while you sleep will just trigger some damage to your skin. It will cause breakout, wrinkle, freckles, and dry skin which contribute to early aging.
Remember to clean your face before you sleep. Use some cleansing lotion or wash it with facial foam. Give it some serum to hydrate your skin. This way you will not lose your skin moisturizer and keep it healthy all the time without afraid of having clogged pore issue.
2. Sleep on your back
Little did you know, the position you sleep also affect your look in the morning. When you sleep on your belly, the gravity will take all your skin elasticity down and you will wake with a loosen skin not in a day, it will happen in course of time.
Try to sleep on your back and let the gravity pull and tighten your skin. Avoid sleeping on your right or left side. These two positions will just be the same as sleeping on your belly. Both will contribute to a loosen skin or wrinkle.
3. Get some more protein
Protein plays as binding block for the skin. It regenerates the dead cell on your skin and was the main source to build collagen which control the elasticity of your skin. Such as milk and egg to keep your skin stay healthy.
Maintaining protein in your diet will make you have strong, elastic, and clear skin. Try to find some protein on eggs, almonds, tofu, salmon, or pumpkin or sunflower seeds. Keep it enough and not too much. A well-balanced diet will help to maintain a healthy clear skin.
4. Less salt diet
A perfect amount of salt for daily intake will help us balance the number of minerals in your body. A sum of salt you get from your food will give you a bad sleep. The quality of your sleep affecting your skin condition. Make sure you get enough sleep in a day.
It will force your body to produce more sweat during your sleep.
Research even show it gave a puffy eye to some people when they wake up. Surely you don't want this to happen to your beautiful skin, right? Consider having less-salt diet to keep your skin healthy which will make youhave a fresh look in the morning when you wake up. (*)
**) Ikuti berita terbaru TIMES Indonesia di Google News klik link ini dan jangan lupa di follow.
---
---
---