English
G20 Indonesia
G20 Indonesia Draws Joe Biden and Xi Jinping to Sit on the Same Table
Jumat, 11 November 2022 - 14:36 |
4.95k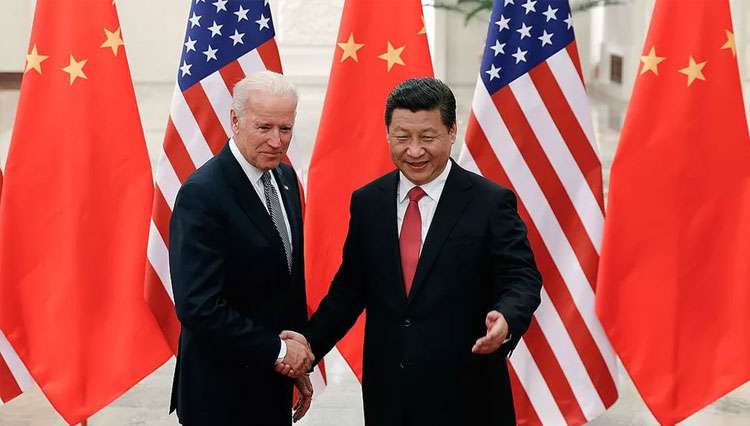 TIMESINDONESIA, BALI – G20 Indonesia will set a record. For this summit will make two president of two world strongest countries sit at the same table. The two president were the President of United States Joe Biden and the President of China Xi Jinping.
Both was planned to sit on the same room during the summit at Nusa Dua Convention Centre Bali on November 15-16, 2022. The white House said that this will be the first face to face meeting between the two since Joe Biden was appointed as the president of United States.
"The leaders will discuss efforts to maintain and deepen lines of communication," Karine Jean-Pierre, the spokesperson for White House said on AFP on Friday (11/11/2022).
Karine said that the two sensibly manage the competition that could be seen clearly so far especially between the countries that give a huge impact on the international community.
In addition, still according to her, they both will discuss about some global issues that has been faced by the world nowadays.
For your information, both Xi Jinping and Biden was so close before the election. Both had been speaking through phone call several times before Joe Biden's election.
But the pandemic kept Xi Jinping stays in his chamber and unwilling to travel across the globe. As you know Chinese has a strict zero Covid rule.
Both the country has been known to have such a good diplomatic cooperation. Either US or China has always shows of if it concerning about their military power and diplomacy especially in Asia-Pacific.
Biden on Thursday (10/11/2022) said to Xi that he was looking for a rival but not conflict. HE also said that he will take Xi to discuss about Taiwan, as all you know US has declared to support Taiwan an independent country.
The nuclear launched by North Korea will also be a topic of discussion for this was said as a threat from the Eastern Asia. US would like to take China talk to to North Korea about denuclearization.
Biden also underlined that it was clear that there was a red line between US and China. Biden's staff said that the two never made a plan to sit together and discuss things further after G20 Indonesia.
**) Ikuti berita terbaru TIMES Indonesia di Google News klik link ini dan jangan lupa di follow.
---
---
---