English
G20 Indonesia
2051 Journalists will Cover G20 Indonesia Summit in Bali
Sabtu, 12 November 2022 - 12:27 |
6.62k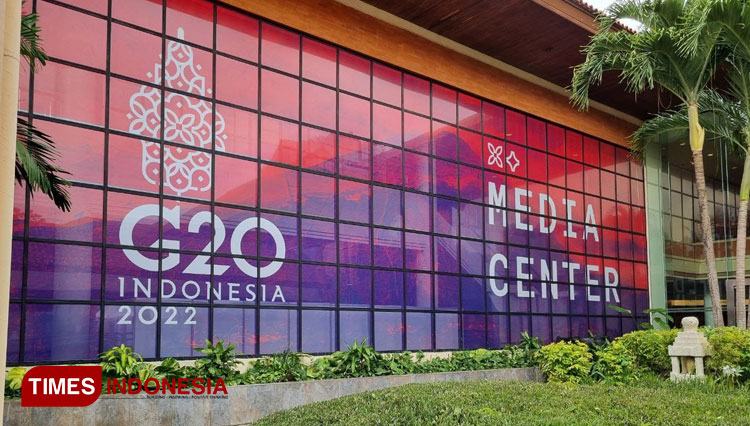 TIMESINDONESIA, BALI – Around 2051 was registered to cover G20 Indonesia in Nusa Dua, Bali. For this issue, the immigration offices has given Visa exemption to make them get an easy access and service towards their visa.
Before this, all the journalist had should have been register themselves through the official website of G20. After their application granted they had to apply for some visa through respective Indonesia Mission Abroad by collecting several documents needed.
Advertisement
To keep up a good service the Acting Director General of Immigration Widodo Ekatjahjana address the Head Immigration Office of three immigration offices in Bali to give all those journalists easier access towards their visa application.
The three immigration offices were those at Soekarno Hatta Jakarta, Ngurah Rai Bali, and Juanda Surabaya international airport. Those foreign journalist will be given a Visa exemption. They could also apply for VoA or Visa on Arrival if they would like to stay longer in the country.
"We have addressed the Head of Immigration Offices of Soekarno Hatta, Ngurah Rai, and Juanda International Airport to give the facility all foreign journalists needed to cover G20 Bali," Widodo said in statement on Saturday (12/11/2022).
Widodo addressed the three immigration offices to give appropriate service with an easy and fast access either for Visa exemption or VoA services, also VoA clearance process at the immigration checkpoint.
They were also addressed to give special service for those journalists and to install a mini counter for those journalists who lost their documents and need immediate assistance.
These three immigration offices were also addressed to create a hotline number with fast response to help all those journalists in need. Here are the list of the hotline numbers you could contact immediately.
1. Soekarno-Hatta
– Phone & Whatsapp (0811 833 7004)
2. Ngurah Rai
– Phone: (0361) 8468395
– Whatsapp : 0812 3695 6667
3. Surabaya
– Phone : (031) 8690534
– Whatsapp: 08222 8888 134
All these was expected to give the best service to all foreign journalists who cover G20 Indonesia. For your information, the summit will be held on 15-16 November 2022 in Nusa Dua Convention Centre, Bali. (*)
**) Ikuti berita terbaru TIMES Indonesia di Google News klik link ini dan jangan lupa di follow.
---
---
---