English
G20 Indonesia
President Jokowi: IKN Opens $20.8 Billion Investment Opportunity
Rabu, 16 November 2022 - 12:44 |
15.28k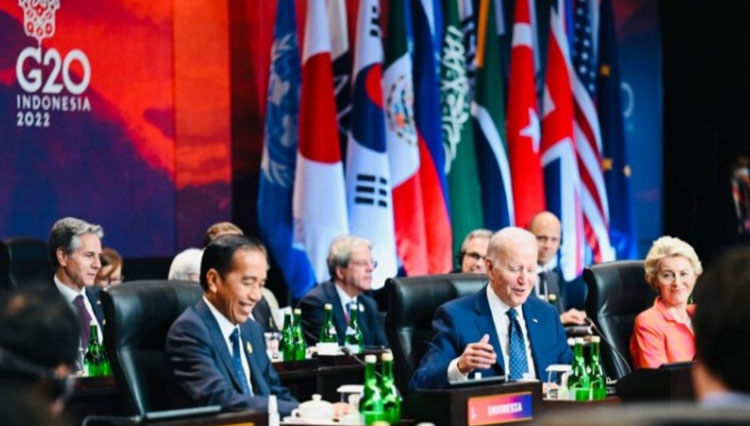 TIMESINDONESIA, BALI – President Jokowi is optimistic that the step of equitable development through the relocation of the capital to the Nusantara (IKN) can open up investment opportunities of 20.8 billion dollars in various infrastructure sectors.
This was revealed by Jokowi at the Partnership for Global Infrastructure and Investment (PGII) side event of the G20 Indonesia Summit is being held on Tuesday-Wednesday (15-16/11/2022) in Nusa Dua Bali.
"Infrastructure development needs to empower local communities and economies to have a high sense of ownership along with support for developing countries to build capacity and self-reliance capabilities. Thus, developing countries can be more resilient to face global challenges in the future," Jokowi said as quoted from PresidenRI.co.id.
In his speech, Jokowi stated that there are three important things for PGII to support infrastructure development in developing countries.
Initially, the support provided by PGII must be country-driven and based on the real needs of the destination country. In addition, PGII should also make consultation and dialogue with the receiving country the main guideline.
furthermore, PGII's efforts in supporting infrastructure development in developing countries must also be based on the paradigm of collaboration. The President inquire of PGII to involve more stakeholders including the private sector which is considered to bring real benefits.
"I believe initiatives like PGII will be even more beneficial if they involve as many countries in the world as possible," Jokowi told.
In addition, he added that PGII must generate support for sustainable development, including through green development and energy transition.
According to the president, developing countries are most vulnerable to the challenges of sustainable development and climate change. However, Indonesia's G20 Presidency has sought to encourage real cooperation in the areas of sustainable infrastructure and development funding.
"Indonesia itself is also serious about developing a green industry, including the electric car industry ecosystem as His Excellency witnessed firsthand at this Bali Summit," Jokowi said.
The President also ensures that Indonesia always supports strengthening infrastructure development in developing countries.
"Indonesia is ready to support the PGII initiative. I hope that PGII can strengthen the results that have been achieved in the G20," Jokowi emphasized in his closing statement.
**) Ikuti berita terbaru TIMES Indonesia di Google News klik link ini dan jangan lupa di follow.
---
---
---