English
G20 Indonesia
G20 Indonesia: BMKG Used Cloud Seeding Method to Stop the Rain
Jumat, 18 November 2022 - 17:35 |
15.24k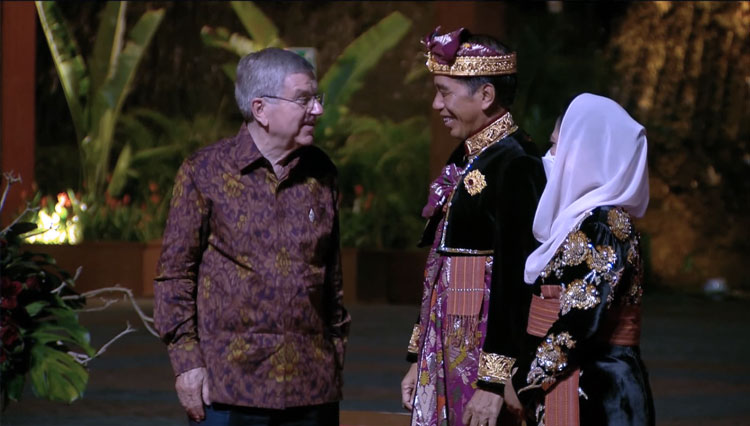 TIMESINDONESIA, BALI – The G20 Indonesia has been ended. Yet, there thousands of unrevealed story and need to be told. One of them is the weather control with Cloud Seeding which also known as Artificial Rainfall (TMC), a scientific method which has been commonly found in the western countries.
This technique was used to create rainfall or create water. The company appointed will alter natural weather patterns and increase precipitation. This will increase rainfall in certain time and will effectively make the sky clear at the time needed. This technique has been used in several countries like US, England, and India to help those people caught in a drought. Even United Arab Emirates has used this technique to help the agriculture develop in their country.
This was also the technique used by the BMKG (the Meteorological, Climatological, and Geophysical Agency) Indonesia to secure the Gala Dining venue at GWK Nusa Dua Bali during G20 Indonesia.
"I have decided to held the Gala Dinner at GWK, a good lighting has been prepared, and BMKG said that it will be raining on that day," the President of Indonesia Jokowi said at the Apurva Kempinski Hotel, Bali, on Thursday (17/11/2022).
Hearing the news, Jokowi address the BMKG to control the weather. They finally decided to use cloud seeding method without the help of rain stopper like the country has during the GP Mandalika several months ago.
"No, we are very scientific. Every time there was some cloud forming in the sky, the BMKG team directly 'catch' it," Jokowi said.
BMKG has worked hard since three days before the dining to do the weather control. They have run the aircraft to do the cloud seeding and clear the sky during the occasion using special aircraft for it.
The Director of BMKG Dwikorita Karnawati said that they have collaborated with BRIN or the National Innovation and Research Agency, Indonesian Air Force, the Ministry of Public Works and Housing along with the Coordinating Ministry for Maritime and Investments Affairs.
"Usually the spread around 1,6 tons of salt in 2 flights, yesterday 15 November 2022, we used 11.2 tons of salt with 11 flights," Dwikorita said.
Dwikorita also explained that their team has started to control the weather since November 10-16, 2022. In total, there was 29 tons of salt spread over the sky in 28 times of flights just for the G20 Indonesia.
**) Ikuti berita terbaru TIMES Indonesia di Google News klik link ini dan jangan lupa di follow.
---
---
---