English
Get the Exotic Taste of Green Mussel at Mentari Resto Banyuwangi
Sabtu, 07 Januari 2023 - 04:56 |
40.07k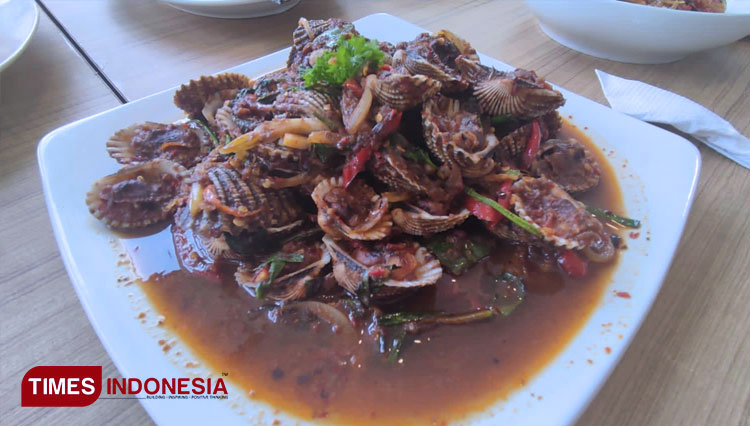 TIMESINDONESIA, BANYUWANGI – Have you ever had the exotic taste of green mussels? Well if you haven't, you could visit Mentari Resto of Banyuwangi for this dish. This restaurant will bring the creamy and savory taste of this living in shore creature to your table.

The dish probably not quite common for some people especially the foreigners. But once you have it you won't be able to stop your mouth from chewing it.
For Asian community this green thing has become a common food and easily to be found around some seafood restaurant, either in the coastline of the city. The exotic taste in a good way has made this food a quite popular dish to order each time the local community went to a seafood restaurant.
Advertisement
The Origin of Green Mussels
For your information, this creature is a family of Mytillidae with Latin name Perna viridis. It is also known as Asian Green Mussels. Though the name showed that this living on ocean thing could be found easily in Asia but it could also be found in Northern and Southern part of America.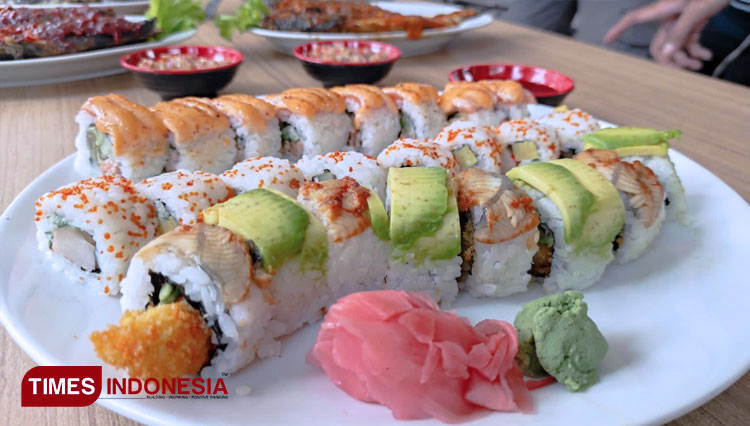 Sushi, one of the Japanese food at Mentari Resto Banyuwangi. (Photo: Fazar Dimas/TIMES Indonesia)
You could eat the meat inside and better not touch the other part for it was their innards and sometimes feces. The local restaurant including Mentari Resto Banyuwangi will only serve those saltwater green mussels for the freshwater was said to have a higher health risk whenever it consumed.
Little did you know, consuming this creature will also significantly help to reduce knee join, stiffness, and manage your mobility. Some company have even produce a pill of this thing as a supplement.

Mussels including this one is a good source of protein. Not to mention the omega 3 fatty acid, zinc, folate , selenium, iodine , and iron it contains. The health professionals recommend you only for 450 gram per daily intake.
The Sweet and Spicy Green Mussels of Mentari Resto
Located at Jalan Kolonel Sugiono No. 91 A, Banyuwangi, this place will bring you the sweet, tender, delicate, plump, and juicy taste of this food. The ingredients they added and the recipe this restaurant has will make you like it banging your bucks.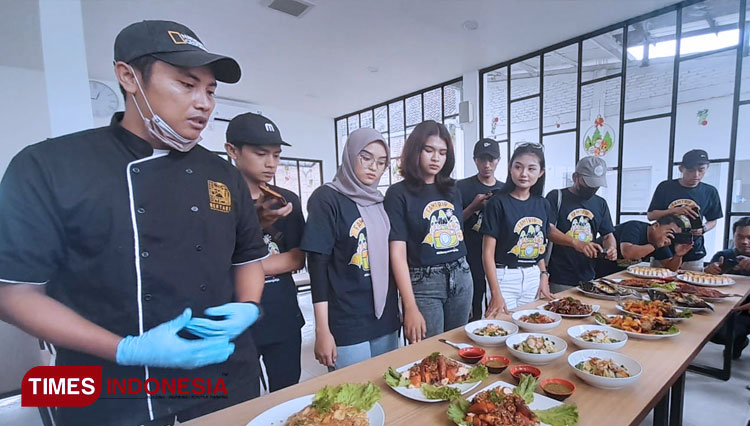 The executove Chef of Mentari Resto,Chandra, display the menu on the restaurant. (Photo: Fazar Dimas/TIMES Indonesia)
Mentari Resto only serves fresh green mussels for their customers. The mollusk came daily and brought by the local collector which catch it from the shore on that day. The fresh look and taste has made people comeback to this restaurant for more.
The restaurant combined traditional and modern technique of cooking to process the mussels. You could choose your own mussels on the arrays of seafood located right next to to entrance door. This way you will know whether it is fresh enough or not.
For those who doesn't like the taste of green mussels, you could also order some local dishes like Nasi Goreng, Mie Goreng and more. You could also have Japanese food like sushi and sashimi. Not to mention the Chinese Food Mentari Resto of Banyuwangi has. All will pamper your longing for seafood especially green mussels and bring you the exotic taste of this crystal clear ocean water living creature.(*)
**) Ikuti berita terbaru TIMES Indonesia di Google News klik link ini dan jangan lupa di follow.
---
---
---