English
Learn the Local History at Talaga Manggung Meseum Majalengka
Minggu, 05 Februari 2023 - 05:33 |
40.71k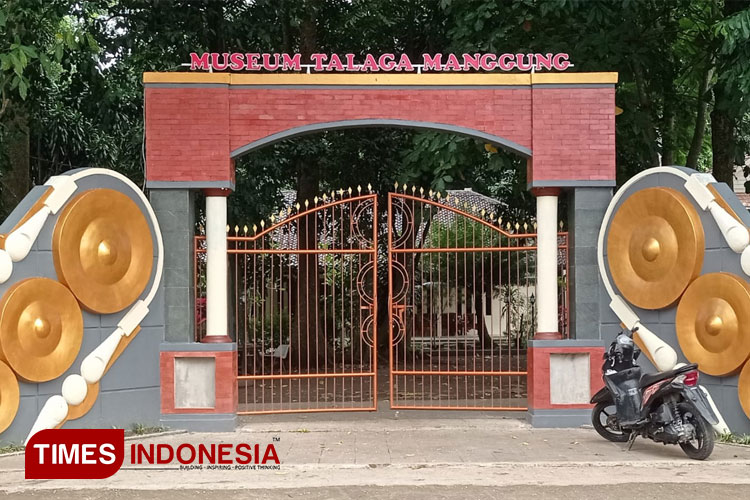 TIMESINDONESIA, MAJALENGKA – The history of local community has always tinkling our mind to dig deeper and deeper. This is what happened when you see Talaga Manggung Meseum of Majalengka. This place will like calling your name whenever you pass by.
This place conceals the local community history. There are loads of historical objects kept in this place. This destination will enhance your knowledge about how the local live hundred years ago.
Advertisement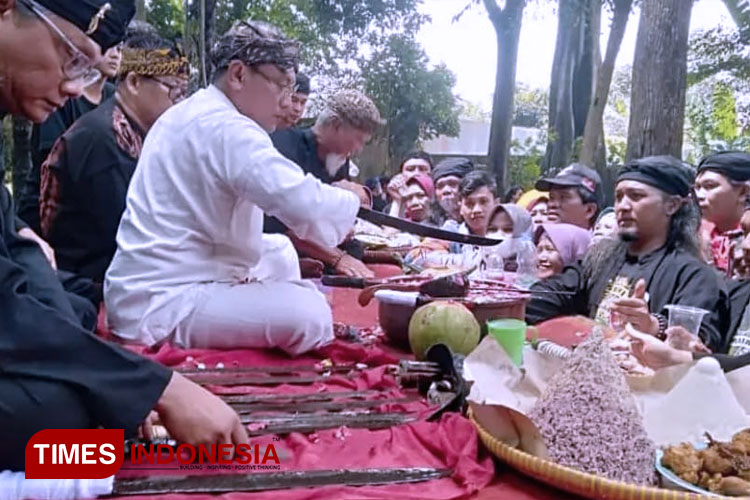 Some ritual done in Telaga Manggung Meuseum. (Photo: Diskominfo Majalengka for TIMES Indoonesia)
The tourist destination is nestled in the heart of Talaga District. It could be reached within 28 kilometers from the city centre. You could reach this attraction with any vehicle you have since the road to this area was so accessible.
This museum was established in 1993 after a tough discussion between Talaga Manggung Foundation and the local government to turn what so they called as Bumi Alit building into a museum. since then this lace was used to keep all the historical objects they found in the area.
The Attraction this Museum has
Talaga Manggung has such nice collections of historical objects from artifacts, tools, pottery, and old music instruments, and more. They also have some personal items adornments of the former society such as jewelry and some valuable thing like gold and else.
They also have what they called as the main exchange medium that time. It was in form of an old clothes with a hole in the mjidlle. Hear said that this was used as a payment method during a transaction.
Meanwhile, at the front yard there were two statues and the throne of king and queen back then. Meanwhile in the back side they have a building that looks like an ancients storage and several historical houses just like what Talaga community has back then.
At front, there was a hall they called as Balai Sawala Agung. It was used to hold a ritual or ceremonial events. t least once in a year the managements hold some ritual to clean all the artefacts they kept in the building.
Nyiramkeun Pusaka at Talaga Manggung Museum
This tradition was held to clean all the weapons in the museum. It was their annual event. There will be a culture bearer to lead the ceremony. Together they will wash the weapons with certain water that has been given some spell at first.
The water was taken from 9 different spring waters which was collected in one container made of yellow bamboo. All the water then gathered into one mud made of kettle. The culture bearer will spell on the water and then the ritual of cleaning the weapons begin.
During this ceremonial event, some other historical objects were also taken out to exhibited for the public. Some food were also served to make the ceremony merrier. Talaga Manggung Museum will be a perfect place to bring your kids to learn the history of local community.
**) Ikuti berita terbaru TIMES Indonesia di Google News klik link ini dan jangan lupa di follow.
---
---
---
Konten promosi pada widget ini bukan konten yang diproduksi oleh redaksi TIMES Indonesia. Tidak ada aktivitas jurnalistik dalam pembuatan konten ini.