English
5 Captivating Waterfalls You could Find in Majalengka
Sabtu, 18 Februari 2023 - 11:35 |
40.94k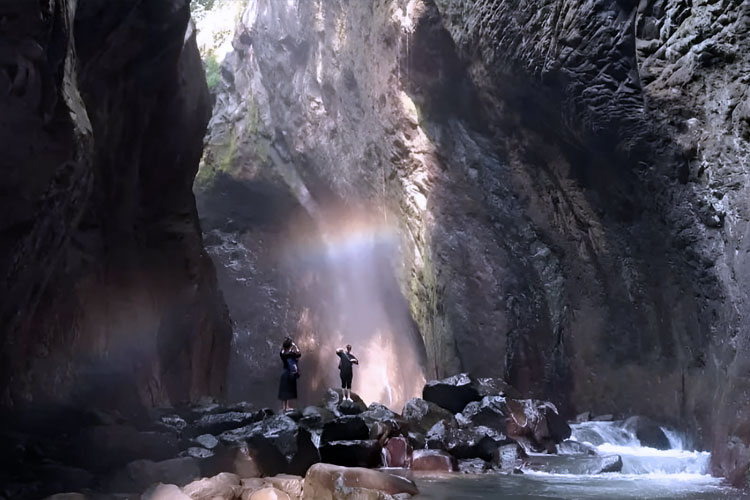 TIMESINDONESIA, MAJALENGKA – The refreshing breeze and nature around waterfall can be one of the best choices to relax yourself while you are on a vacation. The waterfall, which is called 'curug' in Sundanese, is one of the most favorite destinations in Majalengka.
There are many stunning waterfalls spread around Majalengka regency in West Java. These attractions are suitable for those who want to experience exciting adventures in nature, as well as to hunt for some exotic photographs while enjoying the refreshing and revitalizing breeze.
Advertisement
Here are the top 5 Recommended Waterfalls in Majalengka
1. Curug Ibun Pelangi
Curug Ibun Pelangi is an exotic waterfall located in Sukasari Kaler Village, Argapura sub-district. This is a must-visit attraction spot as it has a beautiful swift flow that creates an eye-pleasing rainbow when the sunlight scatters on it.
That's why, as the name suggests, Curug Ibun Pelangi means 'the rainbow dew'. Make sure you have enough energy and extra stamina to reach this place. You have to go through some long, winding flights of stairs.
However, you do not need to worry. As soon as you reach the spot, you will be welcome by the stunning scenery of nature.
2. Curug Cipeuteuy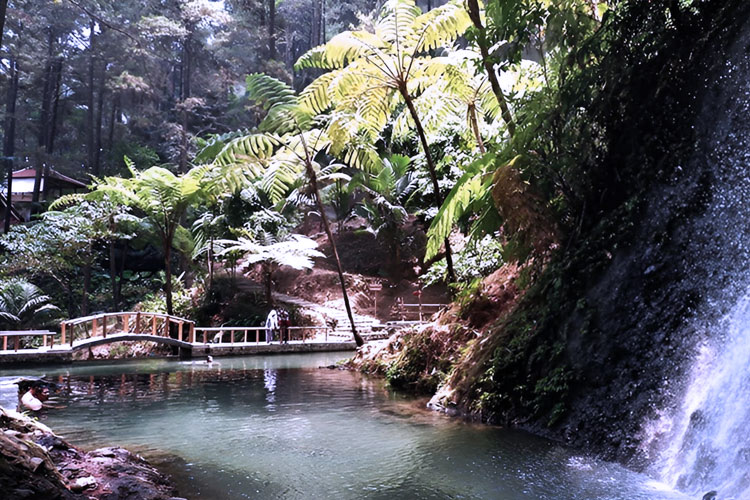 Curug Cipeuteuy. (PHOTO: Official Instagram of Curug Ibun Pelangi)
This destination is located around the area of Mount Ciremai National Park, in Bantaragung Village, Sindangwangi sub-district, to be exact. In this spot, you can enjoy the revitalizing water from the waterfall.
You may also have a relaxing rest under the shade of pine trees around the venue. The water flows swiftly from the main waterfall, then falls to the pool below, creating a curtain-like water flow.
3. Curug Sawer
If you want to reach this waterfall spot, you must have enough energy and stamina. In fact, you have to go through some long, winding road access leading to the spot.
The main road is in the form of steep climbs and rocky roads. However, your arduous effort will be rewarded by the stunning beauty of this waterfall.This attraction is located in Apuy Village, Argamukti, Argapura sub-district.
It is called Curug Sawer as it has a huge flow of water that splashes and flows to the stream below.
4. Curug Muara Jaya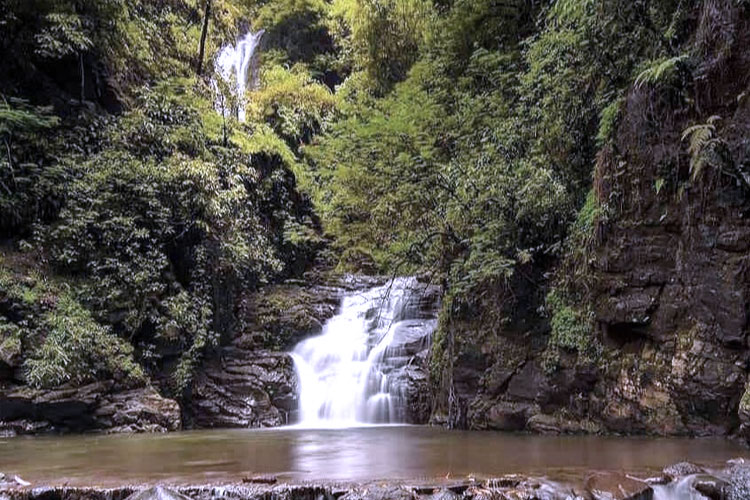 Curug Muara Jaya. (PHOTO: Official Instagram of Curug Ibun Pelangi)
This place is located in the slope of Mount Ciremai, Argamukti Village, Argapura sub-district, to be exact.
The cold breeze of the mountain, vast greeneries and crystal-clear water will refresh and purify your tired mind and soul. This is the place where you can enjoy the serenity of nature.
This waterfall is terraced into three parts that are scattered from the middle of the valley to the forest. However, this attraction is always packed with visitors, especially during holiday seasons.
5. Curug Kemuning
This place is located in Sukadana, Argapura sub-district. It is not very high, but it has a very stunning beauty. This waterfall is also surrounded by the enticing nature panorama that will make you want to spend more and more time in this place.
The waterfall flows in two terraced rocks, creating an exotic and Instagram-worthy spot. One of the best photo spots is around the big rock that lies below the water.
Those are the top 5 recommended waterfalls that you have to visit in Majalengka to spend your weekends. The stunning beauty of the curug will captivate anyone's heart. (*)
**) Ikuti berita terbaru TIMES Indonesia di Google News klik link ini dan jangan lupa di follow.
---
---
---
Konten promosi pada widget ini bukan konten yang diproduksi oleh redaksi TIMES Indonesia. Tidak ada aktivitas jurnalistik dalam pembuatan konten ini.