English
Unique Watch Design by Pala Nusantara Wins International Award
Selasa, 21 Februari 2023 - 00:41 |
34.50k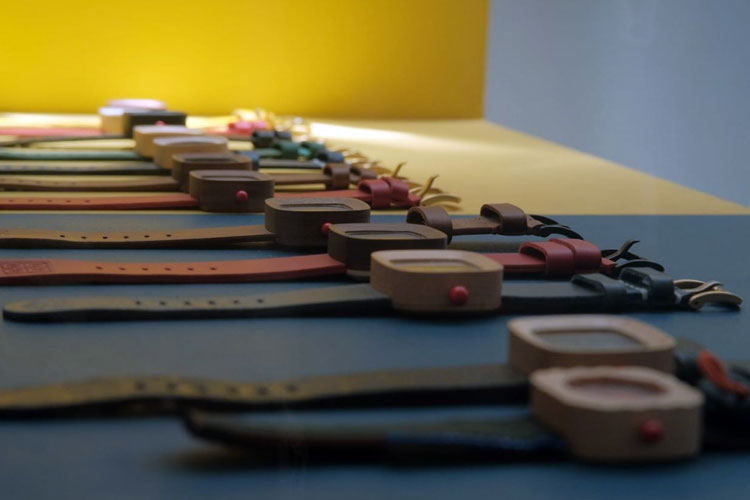 TIMESINDONESIA, BANDUNG – Watch has become a most valuable and popular fashion trends lately. There are some variations of watches nowadays, such as manual watches, digital watches, automatic watches, and more.
Recently, there is a local watch brand from Indonesia that piqued the interest of people overseas. Pala Nusantara, a local wristwatch brand from Bandung, Indonesia that was established in December 2017 introduced a new combination of trendy and culturally authentic traditional style of Indonesia. "Watch is not only a tool to tell the time, but it can also tell the authenticity of local creativity through its unique design," said Ilham Pinastiko, the CEO of Pala Nusantara (20/2/2023).
Advertisement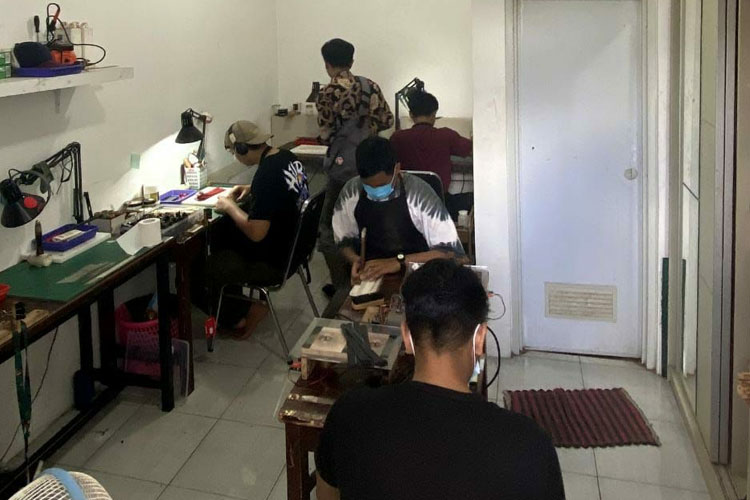 "The original idea of Pala Nusantara appeared after some long vacation trips to several islands in Indonesia in 2015. Through many hardships, challenges, and beautiful stories I experienced during the vacation, an idea came to me to tell those stories in every product of Pala Nusantara," said Ilham.
The CEO of Pala Nusantara also explained the origin of its name, which came from the name of the nutmeg fruit (pala fruit) in Maluku that was highly sought after by European countries hundreds of years ago. He hoped that Pala Nusantara products can go global and just like the pala fruit was, highly sought after by countries worldwide.
Pala Nusantara's Excellence
Ilham explained that there is a unique element in every product of Pala Nusantara, which can be seen through the narratives told by the designs of each watch. Each product has an authentic Nusantara narrative that tells stories about its cultural wealth and the lifestyle of urban youths.
Ilham hopes that through original Nusantara designs and narratives, every user and potential customer can feel and experience the authentic culture of Nusantara. "The advantage of using Pala Nusantara can be seen through its combination of materials; some are made with a combination of wood, brass, copper, or even upcycled waste materials," said Ilham.
"The innovation products that obtained the spotlight this year are watches made with upcycled materials made from cigarette butts, coffee grounds, and bio-resin," said Ilham. It is also important that Pala Nusantara also upholds environmental awareness by supporting the use of recyclable products and materials. Thus, the innovation of Pala Nusantara can strengthen and prolong the life cycle of the product itself.
Appreciation for Pala Nusantara
Ilham also mentioned that because of the unique concept and product, Pala Nusantara has earned several top awards, such as the Indonesia Good Design Selection 2017, 100 Best Finalists of the Big Start Indonesia, ASEPHI Emerging Award 2019, and Good Design Indonesia 2019.
Moreover, Pala Nusantara also achieved many prestigious awards through collaborations with artists and public figures. Such product is made through collaboration with a renowned public figure and official in Indonesia, Ridwan Kamil. This particular watch successfully carried Pala Nusantara into the participant list of Super Design Show Milan Design Week – Tortona 2019.
"This year, we have a new design called PALA X RK2 that will be launched in August. It is another one of our advantages that can set the mind in the market that the authentic local watch brand is Pala Nusantara," said Ilham.
If you are interested in coming to the store, either just to window shop or shop for some quality local products, you can visit Pala Store which is located at Jalan Kaum Cipaganti, Sukajanti District, Bandung, which opens every day from 10 AM until 8 PM West Indonesia Time.
Ilham proudly states that for only IDR399,000, you can take home a Pala Nusantara Watch produced with as much as 80 percent handmade by chosen local craftsmen, and the other 20 percent is made with a CNC machine.
**) Ikuti berita terbaru TIMES Indonesia di Google News klik link ini dan jangan lupa di follow.
---
---
---