English
Take a Look at Fascinating Mesolithic Cave in Bondowoso
Minggu, 26 Februari 2023 - 01:34 |
127.14k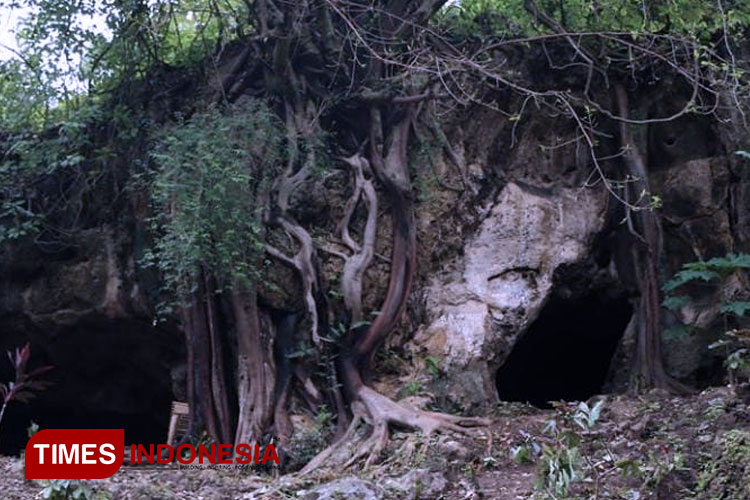 TIMESINDONESIA, BONDOWOSO – Bondowoso, a regency in East Java, is known for its ancient heritages. Not only megalithic remains, this beautiful city also keeps some Mesolithic remains, such as an ancient cave that is presumed to be a place where the ancient humans used to dwell in.
The Mesolithic era, which is also called the Middle Stone Age, is an ancient period that existed between the Paleolithic (Old Stone Age) and the Neolithic (New Stone Age).
Advertisement
The Mesolithic era was marked by the existence of abris sous roche, a prehistoric dwelling in the form of a cave and a big crater for a shelter. In addition to that, the Mesolithic remains include Kjokkenmoddinger, which means 'kitchen heaps'.
In this era, the ancient humans hunted animals, foraged, and planted crops for food. The tools used in this era were mostly made of bones and rough stones. At that time, the ancient humans had been familiar with painting art and beliefs.
The Mesolithic cave was found in Walidono Village, Prajekan sub-district in Bondowoso. The locals call it Pancalan Cave. The cave is still in good condition as it was excavated during the Dutch Colonial Era.
The Mesolithic cave is made of limestone. It resembles the one in Puger, Jember, a regency in East Java. When we get inside the cave, you will see many holes. Those holes were formed by natural process. Overall, this cave is relatively vast and sturdy.
This Mesolithic Cave Used to be Excavated by the Dutch
The History and Cultural Heritages Sub-coordinator in the Department of Tourism, Culture, Youth and Sports of Bondowoso, Heri Kusdarianto stated that this cave used to be excavated by the Dutch in 1933.
The person who conducted the excavation was Van Heekeren. According to him, Van Heekeren was an archeologist, who named this cave Pancalan Cave or Kelelawar Cave (Bat Cave).
"It is called Bat Cave because there are hundreds of bats inside the cave," Heri stated.
During the excavation process, Van Heekeren found many prehistoric waste heaps, kitchen waste, and many remains of prehistoric marine life.
Besides, there were many bone tools found on this site. "That's why, this cave is presumed to be a remnant of the Mesolithic era," he said.
According to him, the Mesolithic era came before the Megalithic era. This is the reason why the structure of the cave was still plain and natural. This is different from the Megalithic remnants found in Bondowoso. Those remnants were modified by the ancient humans.
This cave used to be a tourist destination. However, now it is abandoned. However, people may come to this Mesolithic cave to enjoy its historical values and natural forms. (*)
**) Ikuti berita terbaru TIMES Indonesia di Google News klik link ini dan jangan lupa di follow.
---
---
---
Konten promosi pada widget ini bukan konten yang diproduksi oleh redaksi TIMES Indonesia. Tidak ada aktivitas jurnalistik dalam pembuatan konten ini.