English
3 Mouthwatering Must to Find Foods of Semarang
Sabtu, 29 April 2023 - 02:05 |
28.34k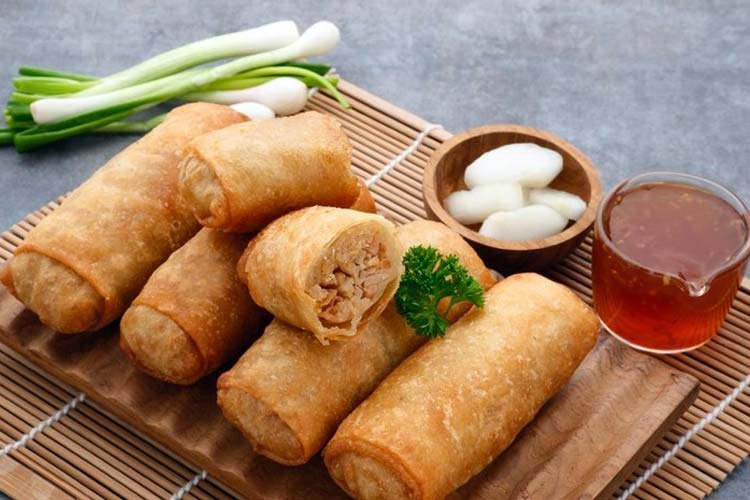 TIMESINDONESIA, SEMARANG – Semarang, the capital city of Central Java has been well known with its historical tourist destination. And that makes people come and go to see this magnificent history. As the tourism grow, the culinary side or the local foods has also arises.
Little did you know, this city has had their own nickname Lumpia or Spring Rolls city. It is because the nice taste of the local spring rolls which distinguish this dish with another spring rolls in the country even in the world.
Advertisement
Other than that, there are several other indigenous foods in this city which you could taste to fill your belly. Here we will list 3 most recommended foods to try whenever you visit the city. Let's check them out.
3 Most Popular Food of Semarang
1. Lumpia
Lumpia is a spring rolls made of thick rice paper filled with bamboo shoots, shrimp, and chicken. The bamboo shoots is what make this dish has a pleasant distinguish savory and crunchy texture. Unlike those Thai spring rolls this dish is served after being fried.
2. Soto Semarang
Soto or chicken soup with yellowish color of broth came from turmeric has a nice comforting taste for your belly. this dish is a perfect food to have during a cold weather. What makes distinguish from other is the use of shredded free-range chicken meat for the soto.
To top it off, the dish is usually accompanied by complements such as clamp satay, potato fritters, tempeh chips, and fried tempeh. Usually, this dish will be sprinkled with lime juice, glass noodle, minced of celery, fried onions, and cabbage.
3. Tahu Gimbal
Tahu Gimbal is a typical snack or dish from the city which was made of fried tofu that is cut into pieces and served with boiled eggs, vegetables, and crackers. Then, the food is drizzled with a thick and savory peanut sauce.
These three culinary dishes from Semarang will be the most recommended food to find during your visit to this city. These three will surely bring another experience for you and give you a pleasant memories. (*)
**) Ikuti berita terbaru TIMES Indonesia di Google News klik link ini dan jangan lupa di follow.
---
---
---
Konten promosi pada widget ini bukan konten yang diproduksi oleh redaksi TIMES Indonesia. Tidak ada aktivitas jurnalistik dalam pembuatan konten ini.