English
3 Best Cafes and Restaurants in Banyuwangi with Stunning View from the Top
Selasa, 16 Mei 2023 - 03:03 |
152.94k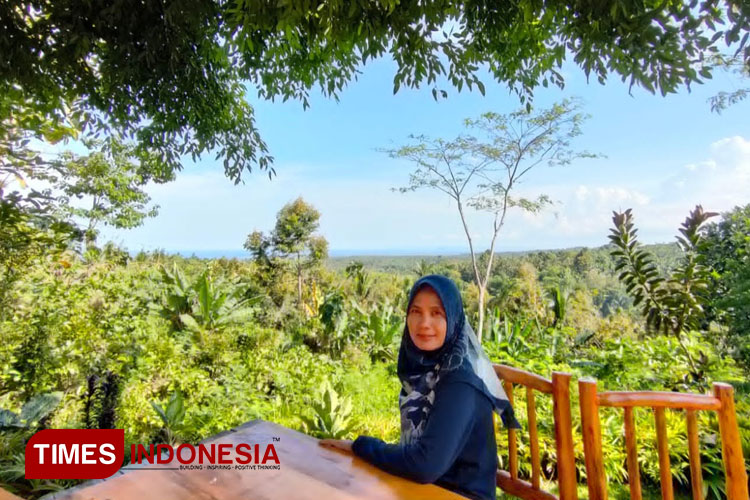 TIMESINDONESIA, BANYUWANGI – Banyuwangi is known for its beautiful beaches, forests, hills, and mountains. The natural beauty of the area complements the delicious culinary offerings in the city. Here are three cafes and restaurants in this city that offer a stunning view of Bumi Blambangan from top of the hills, along with delightful cuisine.
Top 3 Cafe and Restaurant in Banyuwangi with Stunning View from the Top
1. Three B Cafe And Resto Banyuwangi
Situated on a hill in Bulusan, Kalipuro, Three B Cafe And Resto offers a refreshing view of the blue Bali Strait. With its rooftop restaurant concept and semi-outdoor setting, this cafe provides a top view of the northern coast of Banyuwangi, including Watu Dodol and Ketapang beaches.
Advertisement
It's an ideal place for a romantic experience, especially during the evening when the moonlight and city lights create a warm ambiance. Three B Cafe And Resto serves both local and international cuisine and operates from 10:00 to 22:00. It is part of the Three B hotel and villa.
2. Resto Pondok Indah Banyuwangi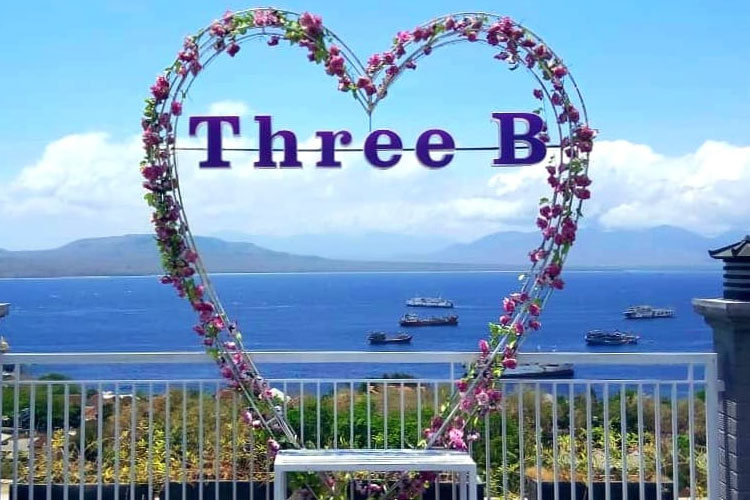 Located in the mountainous region of Ijen, Resto Pondok Indah offers a natural blend with its surroundings. Imagine dining in a setting similar to Ubud, Bali, with green panoramas and a cool, serene atmosphere.
The restaurant serves a variety of dishes, including popular ones like Nasi Bakar Ikan Pedo, Ayam Asam Manis, Wader Sambel Kemangi, and Rujak Buah. Resto Pondok Indah is open from 09:00 to 17:00 and is a popular spot for pre-wedding photoshoots.
3. Agro Wisata Bukit Rayud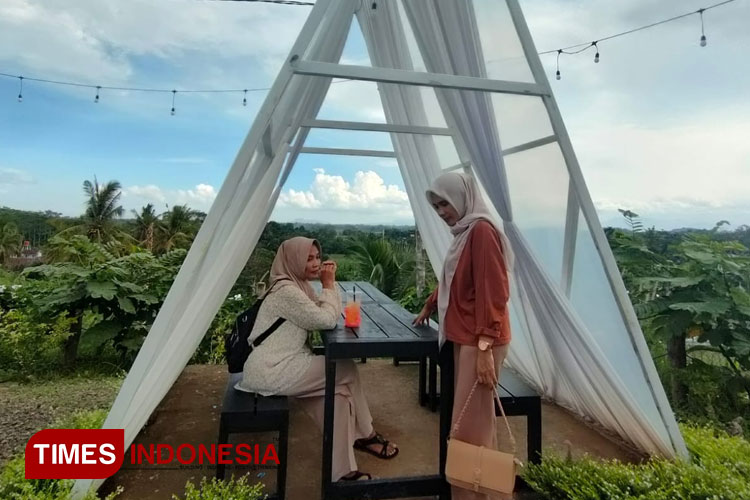 This newly launched tourist destination in Banyuwangi combines a farm-themed attraction with a cafe for gatherings with friends and family. Agro Wisata Bukit Rayud offers a unique charm with its green landscape, which can be enjoyed from the hilltop of Bukit Rayud.
The place becomes even more enchanting during the night, creating a serene and joyful atmosphere. Visitors can enjoy various food and beverage options at the glamping sites, which also serve as picturesque photo spots. Agro Wisata Bukit Rayud is open daily from 08:00 to 21:00 and provides a family-friendly environment.
These 3 cafes and restaurants will surely pamper your belly with delectable delight and mouthwatering dishes. Plus the beauty of Banyuwangi from the top while elevate your dining moment to the cloud. (*)

**) Ikuti berita terbaru TIMES Indonesia di Google News klik link ini dan jangan lupa di follow.
---
---
---