English
4 Must Have Dishes During Barbecue Party
Rabu, 01 Februari 2023 - 02:19 |
40.89k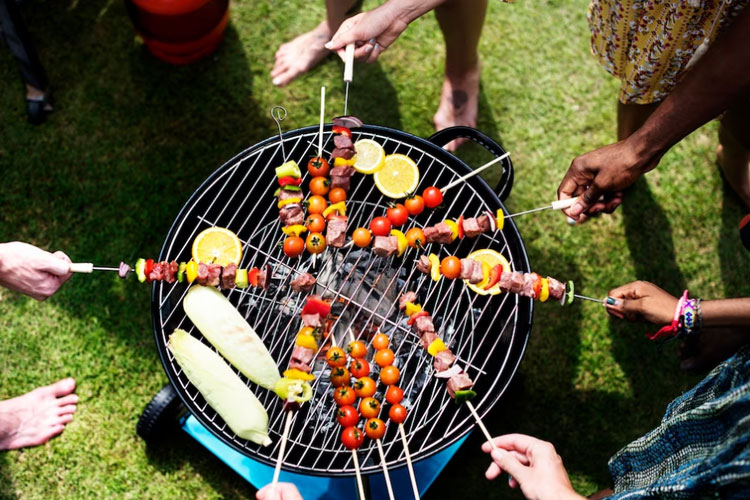 TIMESINDONESIA, JAKARTA – Having a barbecue party is a ice thing to do in any occasion as long as the weather is friendly, especially during summer. This activity also goes for those who love to camping and having some moment with their loved ones outdoor.
However, sometimes we don't have the right preparation on what kind of food must to be served during this occasion. And it make us lost the moment for the same food that we served during the occasion. Yet you don't need to be worry for we have the list.
Advertisement
The list of the food we will give you is so much easier to get in the market. you could do the preparation in just 5 minutes. It's not a time consuming thing and yet will make your party merrier.
List of Dishes to Served during Barbecue Party
1. Chicken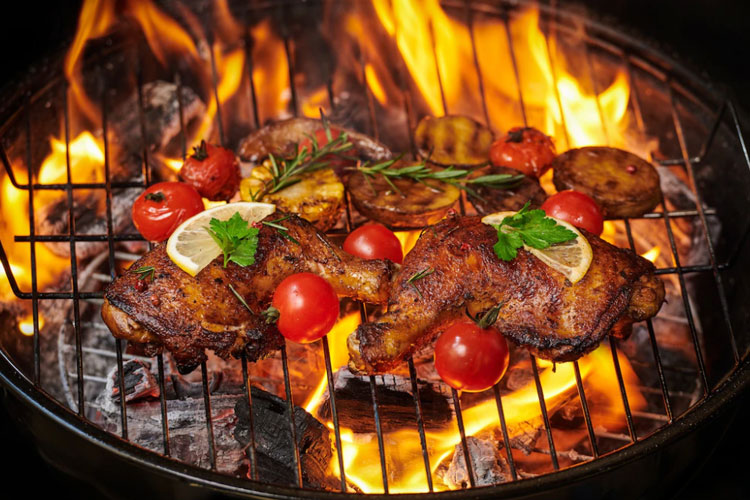 Chicken has always become a safe choice when it comes to barbecue party. It never gets old and almost everyone loves it. It can be a good choice to light up your party. And the preparation will need not more than 5 minutes.
All you need is just to marinated it with sweeet soy sauce before it goes to the grill. It takes only 10 to 15 minutes till its cooked evenly. Some condiments like sweet and spicy sauce will be a good thing to be prepared and served for this dish.
2. Western Satay
For those who wants a fancy barbecue party, you could have a western satay to serve. This satay will include some slices of vegetables and beef to put into the skewers. Broccoli, bell pepper, tomatoes, and corn are usually included to be grill.
Just take your friends and companion during the occasion to prepare this dish wish you. Find someone to slice to vegetable in order and someone to put it on the skewers. This way, everything will be served neat and clean without spend so much energy.
3. Sausage
Well, Who doesn't love this kind of food. Everyone especially the kids will grab this dish on the first place. Unlike chicken this food is easier to be prepared. Just tear the package, rinse and put it on a tray and it will be vanish in not more than 10 minutes.
The grilling time also doesn't take too long. It will need around 10 minutes maximum to make it cooked evenly. You might want to make a line on top of the sausage with a knife to make the grilling process shorter.
4. S'mores
Can't have a barbecue party without a nice legit s'more. S'mores is a crispy cracker or biscuits with a layer of chocolate and roasted marshmallow. It's a dessert which suitable to be presented at the end of your party.
All you need to do was just prepare the marshmallow and long skewers and let them grill it their own. Some people will prefer to have some chocolate jelly or peanut butter between the sandwich. You could also prepare just the marshmallow without the biscuits.
All these foods will elevate your barbecue party with your family or loved one. Just make sure the weather is good and you don't need to be busy taking everything inside because of the rain or storm. (*)
**) Ikuti berita terbaru TIMES Indonesia di Google News klik link ini dan jangan lupa di follow.
---
---
---
Konten promosi pada widget ini bukan konten yang diproduksi oleh redaksi TIMES Indonesia. Tidak ada aktivitas jurnalistik dalam pembuatan konten ini.